First Look: Mickey Rourke As Whiplash In Iron Man 2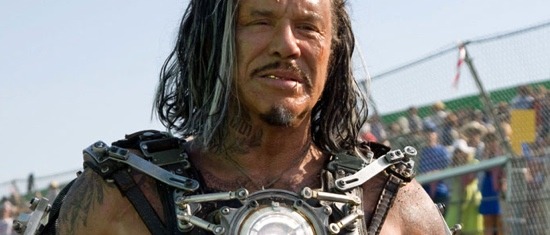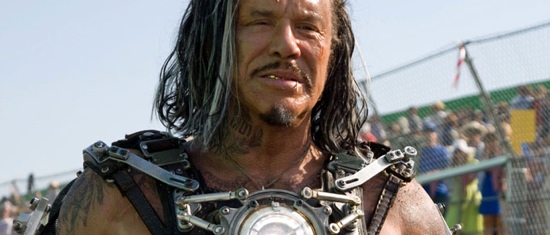 Paramount Pictures has released the first photo of Mickey Rourke as Ivan Vanko aka Whiplash at the Monaco Historic Grand Prix from Iron Man 2. See the full photo after the jump.
The accompanying article in USA Today clears up a few things. The suit, which the Russian criminal put together, consists of a pair of whips, powered by the glowing chest piece. Director Jon Favreau says that the technology used in Rourke's suit is "definitely related" to the tech developed by Tony Stark, and "that's part of the core theme of the film."
It seems to me that this is likely from a sequence early into Vanko's career as a super villain, so I'd assume that this suit is the Mark 1 version that the character constructed out of found parts in jail or what not. I'm sure we'll see a more advanced version of this suit later in the film. But that's just a guess on my part. Head on over to Screenrant to see the photo in high res. Leave your thoughts in the comments below!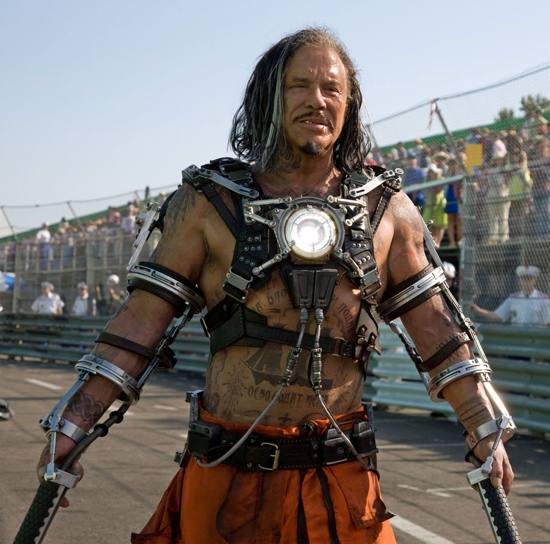 It's still not clear how much of the character varies from the original Marvel Comics. When asked if Vanko is a weapons designer who works for Tony Stark's competitor Justin Hammer (Sam Rockwell), Favreau replied, "We like to play into and against the expectations that people might have so, we mixed it up a bit."
Iron Man 2 is scheduled to hit theaters on May 7th 2010.