David Fincher Directed iPhone 3GS Commercial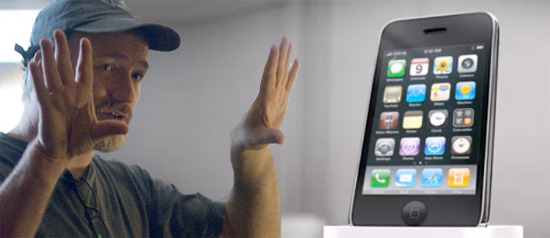 I'm sure everyone by now has heard about the new iPhone 3GS (i hate that name) that Apple announced at the World Wide Developer's Conference on Monday. But have you seen the first television advertisement for the new phone?
"Break In" was directed by David Fincher, a self professed mac fanatic (some might have noticed that the trailer for his last film, The Curious Case of Benjamin Button was only officially available on Apple's Quicktime in HD). It might also be worth noting that the director of photography on the spot was Jeff Cronenweth, who has worked on a lot of music videos and was Fincher's cinematographer on Fight Club.