VOTD: Mark Osborne's More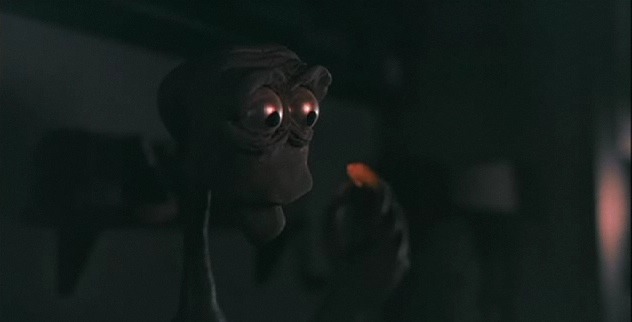 Before Kung Fu Panda and SpongeBob SquarePants, Mark Osborne wrote and directed a stop-animated shot film titled More. The Academy Award-nominated short tells the story of a lonely inventor, whose colorless existence is brightened only by dreams of the carefree bliss of his youth.
By day, he is trapped in a dehumanizing job in a joyless world. But by night, he tinkers away on a visionary invention, desperate to translate his inspiration into something meaningful. When his invention is complete, it will change the way people see the world. But he will find that success comes at a high price, as it changes himself, as well.
The movie was the first short film to be shot in the IMAX format, and took nine months to complete. The 6-minute short also won the special jury prize at the 1999 Sundance Film Festival, Best Animated short at the 1999 South by Southwest Film Festival, and ranks #10 on IMDB's top 50 user ranked best short films of all time list. Watch the short embedded after the jump.
For more information on More, check out HappyProduct.com. Thanks to DannyTRS for reminding me to feature this great short film.