Zombie Roundup - All The Undead News It's Fit To Print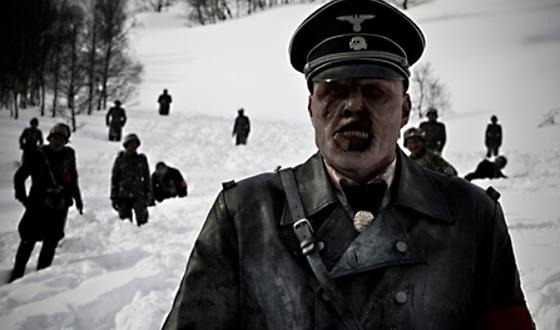 The Zombie movie onslaught doesn't seem to abating at all, with reel after reel of the living dead set to unspool in the coming months. There's white zombies, black zombies, Spanish zombies, yellow zombies, there's hot zombies, cold zombies, there's wet zombies, there's smelly zombies... and whatever else Mr. Marin said about lady parts in From Dusk Til Dawn. After the break you can catch updates on Zombieland, Deader Country, Dead Snow, I Spit on Your Rave and more.
Zombieland stars Woody Harrelson and Emma Stone, and is set to feature cameos from Bill Murray and Amber Heard as members of the walking dead. According to Shock Till You Drop the first promo trailer for the film, which may yet just be a teaser, will be attached to Year One next week. Woo hoo!The Book of Zombie, not to be confused with the The Book of Eli, is a no-budget Mormon zombie picture. Bloody Disgusting were quite impressed with what they saw at the film's official site. Myself, I think the word would be 'intrigued' more than 'impressed'. Here's the film's trailer:
The release pattern for Dead Snow has been released via Fangoria. After hitting New York (19th June) and LA (26th June) in the original Norwegian with subtitles, the film will be released via IFC VOD in a dubbed version. Disgraceful. The DVD will contain both versions, so why can't the VOD? Do you know how long it has been since I've seen a dubbed film? Over three quarters of my life, that's how long. And I fully intend to never see another.
Horror-Movies.ca have some new stills from Deader Country. They describe one "hybrid" creature in the film as being "half man, half alien and ALL zombie". Here's one image, to set the expectation level: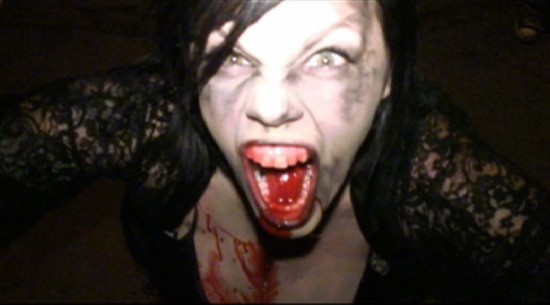 A press release on behalf of the zombie wranglers behind I Spit on Your Rave is inviting all and sundry to join the film as extras and, very probably, earn a place in The Guinness Book of Records. Here's the deal:
Audience participation will be taken to a whole new level at this year's Big Chill festival as fields full of revellers get a Zombie makeover – and are transported to the year 2018 where mankind is extinct after a virus is released at the 2012 Olympics. Zombies have taken over the world but, like their human ancestors, they are partial to a summer party...
Note that this is a UK event. The zombiemob takes place on August 6th, after which "a short clip of the main scene will then be shown at the end of the festival before being released online, giving people the chance to see whether they made it to the silver screen, or the cutting room floor."
If you're interested, there's an official Big Chill page to keep tabs on. While make-up and costume will be available on location the festival is appealing for as many people to arrive in costume as possible, with filming beginning the moment people arrive at the box office, and continuing all over the site through the weekend.
And to close out this first (and last?) ever /Film Zombie Roundup, here's the early promo poster for I Spit on Your Rave: