Early Buzz: Transformers: Revenge Of The Fallen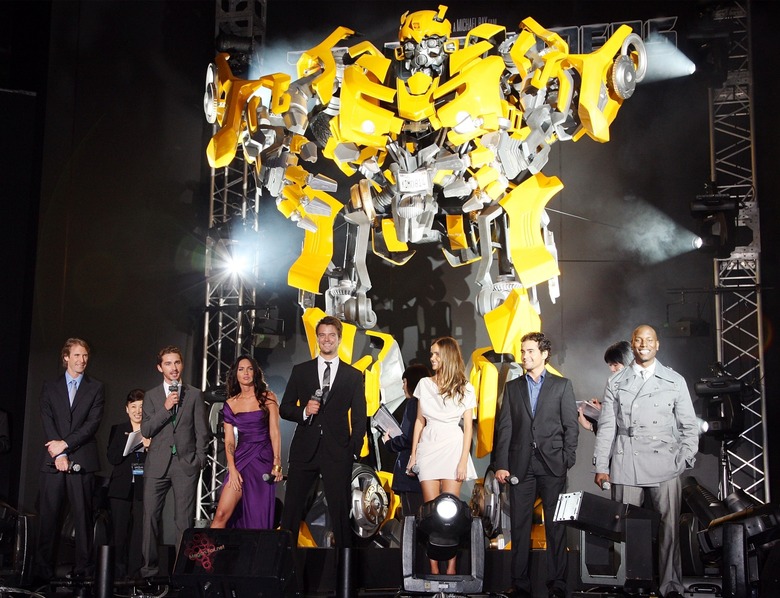 Transformers: Revenge of the Fallen premiered in Tokyo last night, and the first reactions are beginning to hit the web. I've only been able to find a couple reactions so far, but as more pop up, I'll be updating the post below. So far it seems like people who liked the first Transformers movie, will absolutely love the sequel. More action, Bigger robots:
Sora on the MichaelBay Forums: "I loved Transformers 1 so much, but I'm sure you'll feel like the previous movie was just a dash of bitters in a glass of appetizer Martini. Be prepared to be impressed!"
Wonkimus_Major on Don Murphy's message board: "Movie was incredible, I liked it much more than the first! More action, more robots, less humans! Though there are some lame sexual inuendos like Wheelie humping Megan's leg." Head on over to the message board posting to read some spoilers.
Premiere photo thanks to MichaelBay.com.