Page 2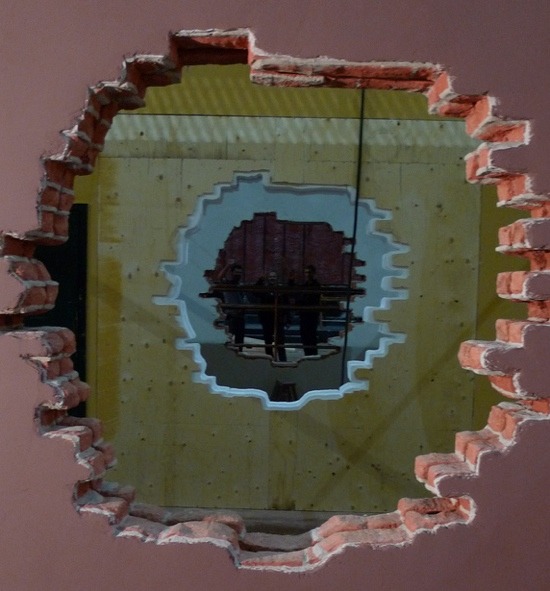 Page 2 is a compilation of stories and news tidbits, which for whatever reason, didn't make the front page of /Film. After the jump we've included 38 different items, fun images, videos, casting tidbits, articles of interest and more. It's like a mystery grab bag of movie web related goodness.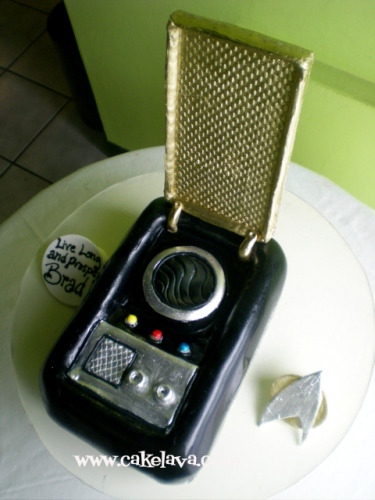 Someone made a cake in the shape of an old school Star Trek communicator. I'm sure the gold colored cake must taste disgusting. [greatwhitesnark]
Legendary filmmaker Hayao Miyazaki will appear in person, accept a prize and participate in a Q & A on July 25th in Berkeley California. Of all the weekends to pick, why did they pick Comic Con weekend? [cartoonbrew]
Speaking of Miyazaki, the American Disney dub of Ponyo will be released on over 800 screens, the biggest American release so far for the filmmaker. [Frank Marshall]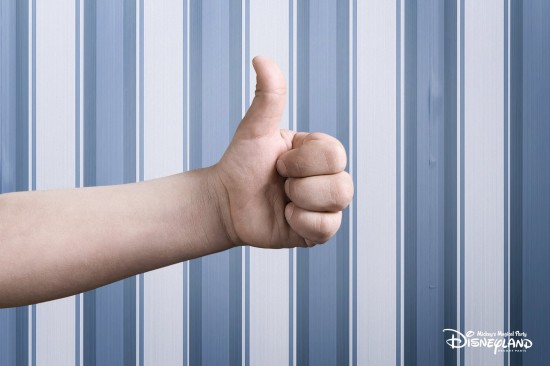 Advertisements for Disneyland Paris features a creepy photo of a three-fingered gloveless Mickey Mouse. [copyranter]
Chris Pine is in talks to join Denzel Washington in Tony Scott's action-thriller Unstoppable. [CS]The Guardian has a good article about how Slumdog Millionaire is changing filmmaking in India.The New York Times has just confirmed that Peter Jackson will appear at Comic Con to promote District 9. If I had known this was big news, I would have reported about it two months ago when I was first told about it. I think it's pretty obvious that Jackson is going to be used to sell the movie since the directors and actors aren't well known.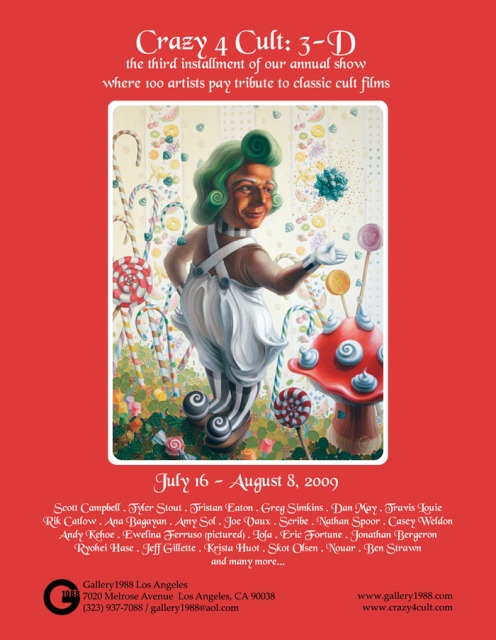 Gallery1988 will hold their third annual pop culture art show, this time titled Crazy4Cult 3D, from July 16th to August 8th 2009.Luc Besson's Home is available on YouTube. [chud]Total Film Magazine has an wonderful extensive interview with with Pixar/Disney head John Lasseter.InContention confirms that Clint Eastwood's new movie will be titled Invictus.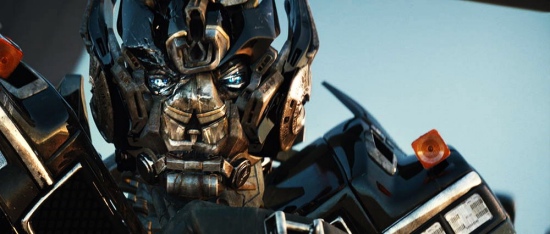 Paramount Pictures has released a new photo of Ironhide from Transformers: Revenge of the Fallen. [cinematical]
Iron Man 2 director Jon Farveau just tweeted: "Mickey Rourke just did a marketing photo shoot. It's the first time I saw him in full costume. I can't wait for the images to be released." And I can't wait to see the images... He later added "Scarlett, Rockwell and Paltrow all did their marketing shots. Downey is under the lights looking dapper as I tweet." ... "Doing a marketing photo shoot with photographer Michael Muller."Rourke tells The Guardian that he learned Russian for the role: "I decided to do half my role in Russian, and that's hard because the Russian language doesn't roll off the English-speaking tongue very easily. I spent three hours a day with a teacher, and after two weeks I know four sentences!"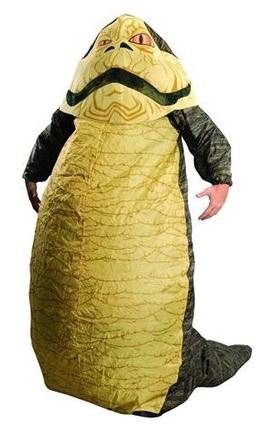 Who would wear this Jabba the Hutt Supreme Edition Costume? [boingboing]
Io9 lists five directors they would like to see remake Barbarella.James Cameron doesn't understand the public's opposition to 3D glasses and already owns contact lenses that lets him watch 3D movies in 3D. [thewrap]Nick at Nite has secured the rights to rerun episodes of Malcom in the Middle. Remember when Nick at Nite use to run shows from 30 years prior? [variety]The Dark Knight will begin airing on HBO soon, and the paid cable channel created a music video for the film using the awesome Pixies' song Where is My Mind. (thanks to Ignatius F).FilmRoster takes a look at the difference between movie remakes, reboots and reimaginings.Thank You For Smoking and Juno director Jason Reitman is now on Twitter as @JasonReitman.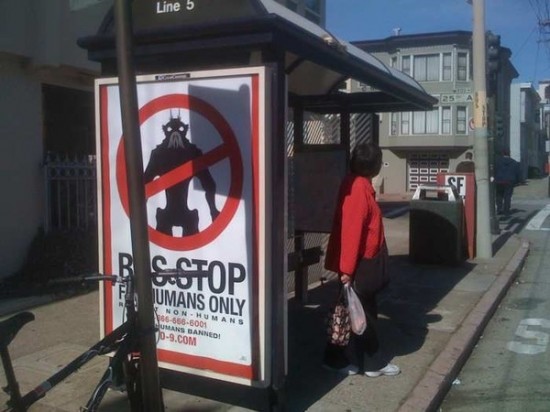 District 9 viral marketing has gone real world. I found this bus stop shelter advertisement in San Francisco.
If you're a time travel movie nut like me, you have to check out MJ Young's comprehensive analysis of time travel and time travel in movies. (via: dannytrs)
Kevin Feige said at a producers confrence over the weekend that Joss Whedon was in talks to direct Iron Man at one point. Apparently this was reported online at the time, but I don't remember reading it back in 2001 (maybe because I had no interest in either Iron Man or Whedon at the time). Throught the trivia bit was worth mentioning. [firstshowing]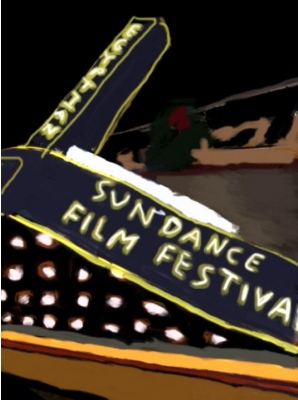 Bored the other day on the bus, I painted the marquee of the famous Egyptian Theater from the Sundance Film Festival on my iPhone using an app called Brushes. I know, I shouldn't quit my day job just yet. I just thought I'd share... its a lot harder than you think it is (paining on an iphone).
Why did Drag Me To Hell fail at the box office? EW argues that "the absence of an R rating was part of the studio's commercial strategy, potentially opening the film up to a younger audience. But it's a strategy that backfired. To put it in political terms: The PG-13 rating alienated the base." I agree.
Moviefone has a new video clip, an odd choice and the least interesting to date, from 500 Days of Summer.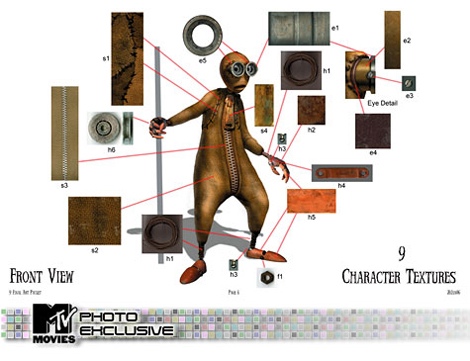 MTV has some exclusive concept photos from Shane Acker's 9.David Poland has a good blog post on what's wrong with old media's thinking on Online Ad revenues.
The Producers Guild of America has announced their Digital 25: Visionaries, Innovators and Producers of 2009 List, which includes: Steve Jobs, Henry Selick (Coraline), Alex Albrecht & Kevin Rose (diggnation), Jeffrey Katzenberg, Shigeru Miyamoto (Nintendo), James Cameron, Ed Catmull, Pete Docter, John Lasseter, Jim Morris, Andrew Stanton – Pixar, Jim Jannard (RED founder), and Twitter co-founders Jack Dorsey, Biz Stone & Evan Williams. [finke]
Check out the seventh Scott Pilgrim vs. The World video blog.
The Weinstein Company has brought on financial advising firm Miller Buckfire & Co to "figure out how to cover the holes in their reportedly massive debt while covering costs to keep the shop open." [Gawker]Cam Gigandet will star opposite Paul Bettany in Scott Stewart's horror western Priest. [thr]ScreenRant wonders why Pixar's Up is using bait and switch advertising. Because talking dogs and fat boy scouts sell movies, not stories of death and dying.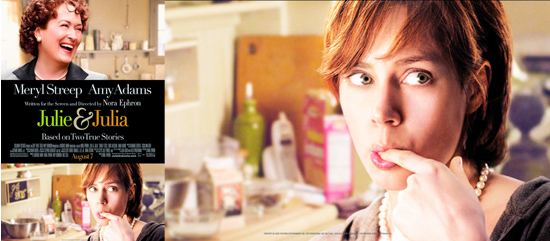 Sony premiered a new poster for Nora Ephron's Julia & Julia on Twitter.
Scott Moiser, film producer and co-host of Smodcast with Kevin Smith, is now on Twitter @smosier.The New York Times has a great profile on Moon director Duncan Jones.
The header image is from Edgar Wright's photoblog, from the set of Scott Pilgrim vs. The World. I predict that this movie will have either the coolest or stupidest cartoony fight sequences of all time.
We posted a Page 2 over the weekend with 21 news tidbits. If you missed it, click here.