Transformers: Revenge Of The Fallen Tickets Now On Sale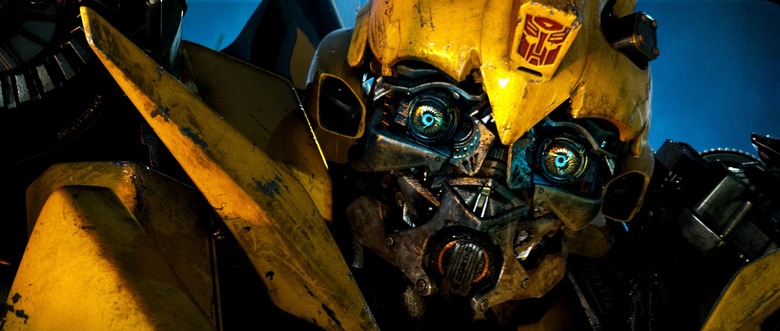 Tickets for Michael Bay's Transformers: Revenge of the Fallen are now on sale on MovieTickets.com, Moviefone, IMAX and Fandango. After the jump I'll explain why you should strongly consider preordering your tickets now, and a possible running time for the sequel.
I know we've been on an anti-IMAX tear the last couple of months due to their introduction of unlabeled subpar digital theatres, but one thing we love at /Film is the real 15/70mm IMAX. The Transformers sequel is the second film to shoot action sequences using real IMAX cameras, so like The Dark Knight, visually stunning scenes will fill up the entire gigantic IMAX screen at certain moments of the film.
The reason I mention this is because tickets to The Dark Knight in IMAX sold out weeks in advance. I remember some theaters were running the film around the clock, 24 hours, the first weekend of release. Transformers 2 is tracking to have the second highest 5-day movie domestic opening in the history of cinema, only second to, you guessed it, TDK. So what this all means is that tickets are going to go fast, especially to the real IMAX screenings. If you need to find out where a real IMAX theatre is located near you, check out this cool Google Map roundup. I remember a few of my friends had to wait a few weeks before they could get timely weekend IMAX tickets for The Dark Knight.
Also, Collider noticed that the running time listed for the film on one of the ticket sites is 2 hours and 24 minutes. It should be noted that 142 minutes is the same running time as the first film, which also MIGHT mean that the exhibitors are using the old running time as a placeholder. We do know that Bay has said the film will run around 2 and a half hours, so its very possible that it is correct.
Update: Someone in the comments who claims to work for Regal Cinemas,who was told, "as of now, that the running time is 151 minutes". We're not sure which number is accurate.