Page 3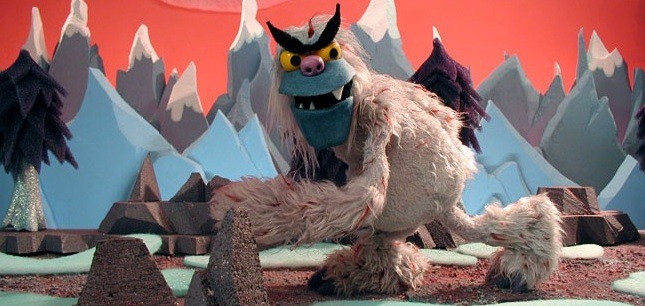 The Jim Henson Company are producing a feature length version of Monster Safari. The original stop-motion short was made by Screen Novelties. Their showreel of "Puppet Cartoons" which includes not only few little bits of Monster Safari, but a rather nifty stop-motion Fred Flintstone, some Ice Cream horror and a strange little bear with a mouth full of jam (or maybe blood?) follows the break...
...as well as thirteen other stories that I simply didn't have the time to write up for the front page.
The Hollywood Reporter tell us that the Monster Safari feature is being scripted by Homestar Runner's Craig Zobel and Matt Chapman. As a result, I'm expecting a They Might Be Giants song or three on the soundtrack. Unfortunately star of the Monster Safari short, Peter Dennis recently passed away, as reported on Screen Novelties own blog.
[flv:http://media2.slashfilm.com/slashfilm/trailers/screennov.flv 500 374]
Production weekly have tweeted that Jake Gyllenhall and Anne Hathaway are set to star in Love & Other Drugs, written by Charles Randolph and directed by Ed Zwick. The film will be an adaption of the novel Hard Sell: The Evolution of a Viagra Salesman.
Like it or lump it, there isn't anything on US TV that I enjoy as much as House. According to Ausiello, we now know the identity of House's 'roommate' for the next season and it's Lin-Manuel Miranda. The whole story is a giant spoiler for the end of season 5, so non-US citizens, or those waiting to binge on the DVD set, should be warned.Russell Crowe is already doing Robin Hood promo interviews, and LiveNews have the audio of one conducted by Oz broadcaster Alan Jones. There's a lot on the production design, details of one big action scene, and even a hint that the film is slightly behind schedule...?The teaser trailer for [REC] 2 looks like it might be Aliens to the first film's Alien, perhaps? I didn't like [REC] at all. Give me Diary of the Dead any day of the week. Here's hoping this second one isn't so devoid of logic, purpose and imagination.Plenty of cast have jumped onboard Easy A, the teen-movie spin on The Scarlett Letter. Variety name Lisa Kudrow, Alyson Machalka, Thomas Haden Church, Patricia Clarkson, Stanley Tucci, Penn Badgley, Cam Gigandet, Malcolm McDowell, Daniel Byrd, Amanda Bynes and the previously set Emma Stone as the current roster. What a great cast.Tobin Bell is playing Jigsaw once more, for the Saw videogame. So say Fangoria, citing an E3 press conference. It was claimed that the game is actually going to tie up plot loose ends from the films (ie. Polyfilla over their plot holes).The Princess and the Frog's Tiana has finally been added to the Disney Princess website – and at centre stage, no less.Jean Luc Godard may adapt Daniel Mendelsohn's Holocaust account The Lost: A Search for Six of Six Million. The Hollywood Reporter refer to an 'unofficial trailer' for Godard's in-the-works Socalisime – so here it is, embedded below. Strikes me as the same old vainglorious muppetry he's been elbow deep in for decades now.Sid and Marty Kroft told Collider, then MTV, that they want Johnny Depp to play Willhelmina W. Witchipoo in the next big-screen H.R Pufnstuf. Sure. And I want him to make me some toast with juniper jelly, but it 'aint gonna happen. Conrad Vernon will make his live action directing debut, having previously drummed out Shrek 2 and Monsters vs. Aliens.
Here's the poster for the inevitable rip off of... er... Kung Fu Panda? Toy Story 3? No, I give up. Just tell me.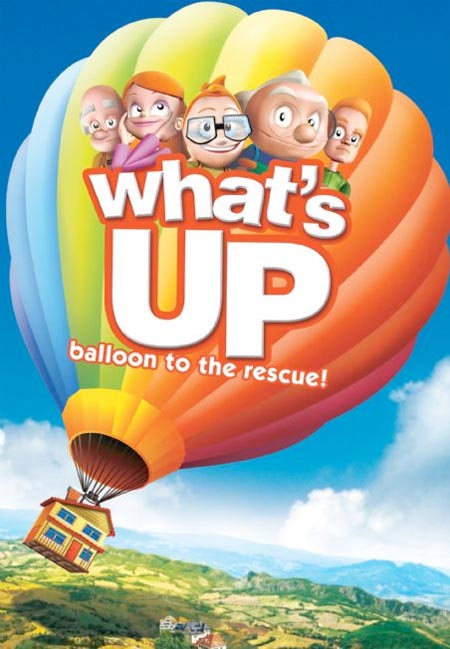 Duncan Jones' 'Berlin Blade Runner' Mute will have "unique" villains. He told io9:
There's a couple of villains in there which I'm really excited about. They're so different than anything you've seen. I hope I get the chance to make the film because they're going to be very unique, you're not going to have seen anyone like these two guys before.... No aliens, nothing like that. It's a very human story, it's about normal, normal people having to live in this future city. Science fiction is more of a backdrop, in some ways, than you might expect.
Danny McBride has told MTV that it is DC Universe supheroes, not villains, that he wants for Hench. On the other hand, he doesn't think they'll give him the go ahead to use any copyrighted characters because the script will be "filthy dirty". Ratman and Superham it is, then.Julie Walters is to play Mo Mowlam in the succinctly titled Mo. Mowlam ranks amongst the handful of politicians from my lifetime that I don't want to lock up in the basement. Here's the first picture.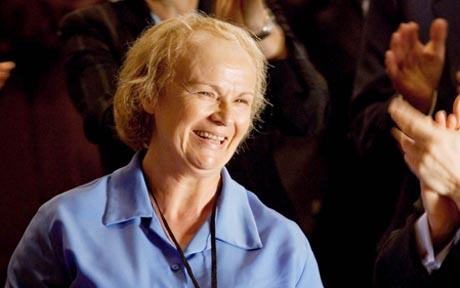 And that, I'm afraid, is all I have time for now. Shame.