Actor David Carradine Found Dead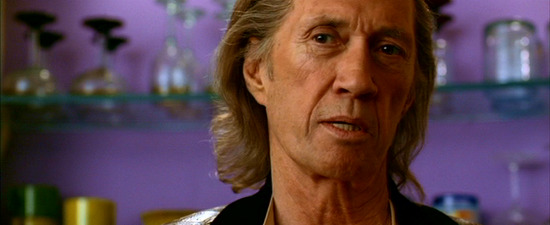 According to multiple news sources, actor David Carradine has been found dead in a hotel room in Bangkok. Carradine's personal manager says the death is being investigated, but provided no other details. Carradine was apparently in the process of filming his latest film, Stretch. This article from the BBC purports to have more details regarding the circumstances of his death.
The son of John Carradine, David Carradine is probably best known in the U.S. for his role as Kwai Chang Cane in the television show Kung Fu, although more recently, he starred as the character of Bill in Quentin Tarantino's Kill Bill films. He also appeared briefly in Death Race, as well as in Crank: High Voltage as the sinister Poon Dong. Carradine's voluminous filmography boasts his participation in more than 200 films, TV shows, and TV movies, and he has worked with some of the best directors in the industry, including Martin Scorsese and Ingmar Bergman.