Page 2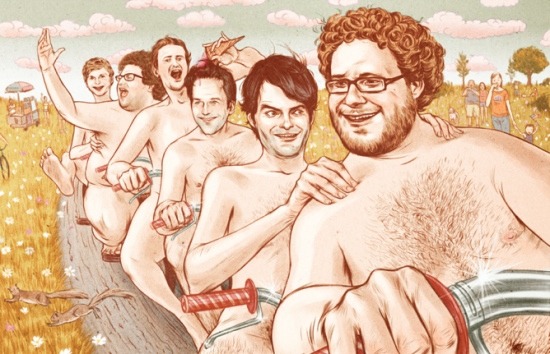 24 news tidbits not fit for the front page, available after the jump.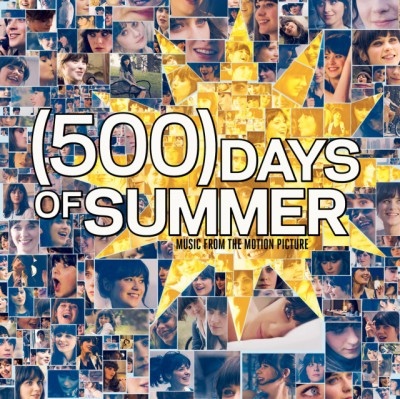 500Days.com has a look at the soundtrack for 500 Days of Summer.Robert Knepper, best known as "T-Bag" from Fox's Prison Break, is joining the cast of NBC's Heroes Season 4 as  Samuel, "a Jim Jones type — charismatic but evil, with a twisted sense of humor." [reuters]
Composer Michael Nyman is making edited tracks from his score to The Piano available to a group of short-film directors. [reuters]
What's so funny at the Land of the Lost press junket?
Obvious: Eminem admits that the Bruno incident at the MTV Awards was a staged stunt. [reuters]
Whoopi Goldberg dreams of starring in a horror movie. [cinemablend]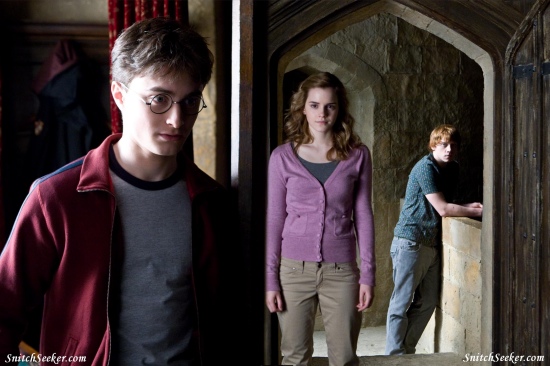 Warner Bros has released a new photo from Harry Potter and the Half Blood Prince. [snitchseeker]
Buffy the Vampire Slayer star Anthony Head is not interested in seeing the announced film adaptation of Buffy. [perez]
Disney will hold the D23 EXPO from Sept. 10 to Sept. 13 at the Anaheim Convention Center where they will present special sneak previews of The Princess and the Frog, Rapunzel, Disney's A Christmas Carol, Tim Burton's Alice in Wonderland, TRON, Toy Story 3, Prince of Persia: The Sands of Time and The Sorcerer's Apprentice. [Comingsoon]
M&Ms Transformers: Revenge of the Fallen tv commercials have begun airing. [tlab]
Screenwriter Derek Haas on writing Beverly Hills Cop 4: "Like with the first Beverly Hills Cop, we're writing a straight up action movie that works as a police thriller, then Eddie Murphy is going to come in later and point out where he thinks he can riff. We haven't gotten to that point yet." [moviehole]
Lisa Kudrow, Alyson Machalka, Thomas Haden Church, Patricia Clarkson, Stanley Tucci, Penn Badgley, Cam Gigandet, Malcolm McDowell and Daniel Bird have joined Emma Stone and Amanda Bynes in the Will Gluck-directed comedy Easy A.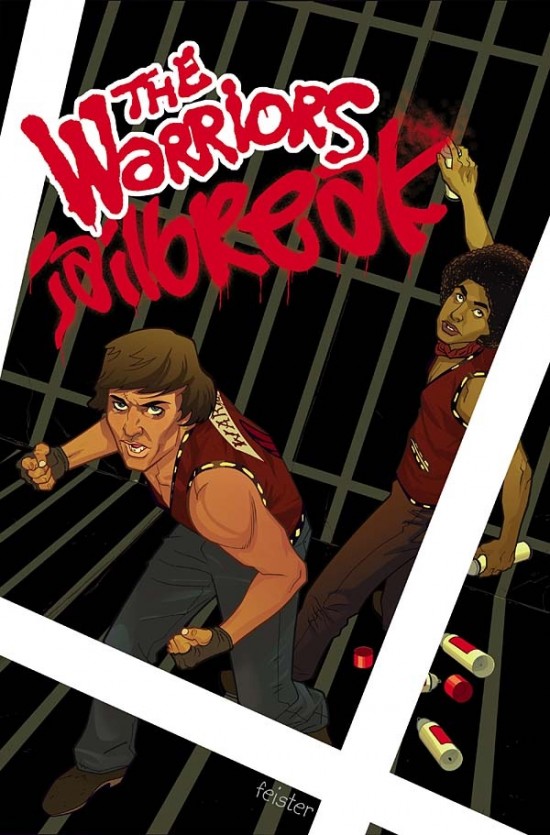 MTV has a first look and information on The Warriors: Jailbreak #1, a new comic book series which picks up where the 1979 film ended.
Universal is holding an open online casting call for the upcoming film, The Death and Life of Charlie St. Cloud, an adaptation of the novel by Ben Sherwood. [IAmSamStCloud]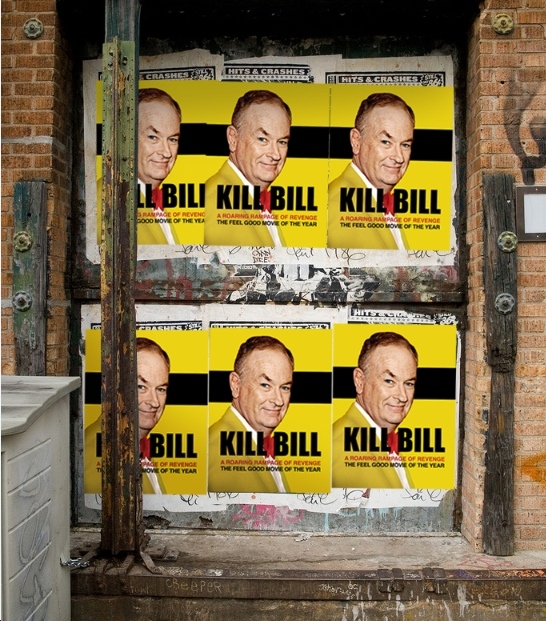 Gawker found these posters plastered in an unidentified city of Bill O'Reilly in Kill Bill.Anna Paquin tells IGN that she would like to return as Rogue in X-Men: First Class:  "Absolutely. Yeah," she told us. "I would hope I could do a little bit more action next time, though. I kind of find it ironic that I did three big action films and did, actually, no action whatsoever. I mean I got some really amazing emotional story moments, but I didn't really get to do the physical stuff."
There are some new production photos and computer renders from Transformers: Revenge of the Fallen on the LG Nest tie-in website.
A group of London youths tell the story of Lord of the Rings through the medium of rhyme.
Rotten Tomatoes talks with John Krasinski about his 5 favorite movies.Paul Haggis will helm an English-language remake of the French thriller Pour Elle, retitled The Next Three Days, for Lionsgate. [thr]
Check out a new promo for the third season of Mad Men.
Shrek: The Musical director Jason Moore will helm MGM's musical feature re-imagining of Valley Girl. [thr]
Will Claire Return for the sixth and final season of Lost? (possible spoiler inviso-text) Team Darlton confirms: "Damon and I are very excited to bring Claire back to the show," says Carlton Cuse, "and even more excited for people to experience just how she will return." [EW]
The illustration, titled "Apatow Crew", in the header of this story was created by Dan Park [via]