Arnold Schwarzenegger Offered Role In Predators?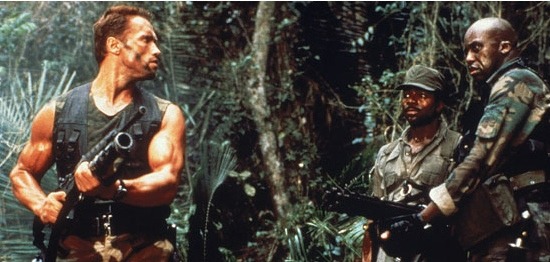 As you know, Robert Rodriguez is producing a reboot of the Predator movie franchise titled Predators for 20th Century Fox.  Moviehole has learned that Rodriguez has reached out to Arnold Schwarzenegger to be part of the movie, but the Governator has yet to respond.
But how could Arnold be involved if the film is a complete reboot? Well... apparently the movie might not be a complete reboot after all.
One of the sources claims that Rodriguez has written Schwarzenegger's character Major Alan "Dutch" Schaefer into the story in a way that the movie would reboot the franchise, but still function as a quasi-sequel. Think Star Trek. He wouldn't be the lead character, or even a huge role, but be part of the film's main storyline.
But will Arnold come back, even if it was only for a few days on the set? Schwarzenegger turned down an offer to appear in Stephen Hopkins' Predator 2, and the cameo was rewritten and given to Gary Busey. So why would be be interested in returning now? Apparently the Alex Litvak 's script, which is loosely adapted from Rodriguez's original Predators treatment, is "terrific" and every much as violent as the original, which should calm some fans.
I'm not sure I really like the age of the sequel/reboot. I feel like if you're going to reboot an idea, why not completely reimagine it? Why be bound to prior canon?
And if you're going to bring the main character back, why not have his role be something significant? Why not just make the film a full-on sequel? I understand people want to see Arnold again, but I don't think he really needs to return. And if he does return, I'd rather it be something more than a rushed extended cameo.
I know people are going to bring up Star Trek as an example, but let me remind you that 20th Century Fox didn't produce Star Trek.