Cool Stuff: Tim Doyle's Godfather II Inspired "Full Of Grace" Art Print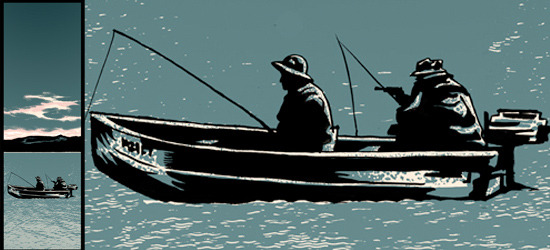 Some of you may remember that The Alamo Drafthouse released a poster by Tim Doyle for The Godfather. The poster, which can be viewed here, featured a shot of the Statue of Liberty from the wheatfields, and was titled "Leave the gun... take the cannoli." Doyle has created a second art print in his Godfather series.
"Full of Grace" measures 12x36, is 4 colors, and is signed and numbered by the artist.  Nakatomi is selling the print on paper for $30 or on a limited edition wood print for $100. Check out the full print after the jump.

Cool Stuff is a daily feature of slashfilm.com. Know of any geekarific creations or cool products which should be featured on Cool Stuff? E-Mail us at orfilms@gmail.com.