Does An Oscar-Nominated Actress Give The Karate Kid Remake Any Credibility?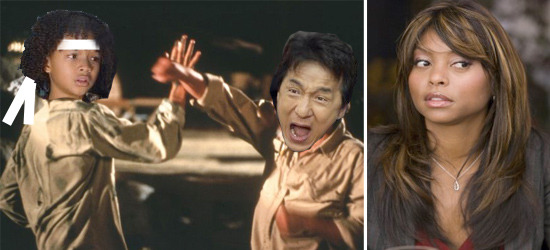 Taraji P. Henson has been cast in the Will Smith-produced reimagining of The Karate Kid. Henson, who was nominated for an Oscar for The Curious Case of Benjamin Button, will play Jaden Smith's character Dre's mother Sherry.
Forced to relocate to China to keep her job, Dre finds it hard to fit in and gets in an altercation at his school. Jackie Chan plays the Mr. Myiagi character, renamed Mr. Han , who agrees to teach Dre martial arts in order to defend against the students of Li Quan Ha's Fighting Dragon School of Kung-Fu.
The original film befitted from an A-level acting. Pat Morita's performance in the first Karate Kid was good enough to earn him an Oscar Nomination. Does an Oscar-nominated actress give this remake any credibility? As long as the film is still titled "The Karate Kid", I vote "No."