Page 2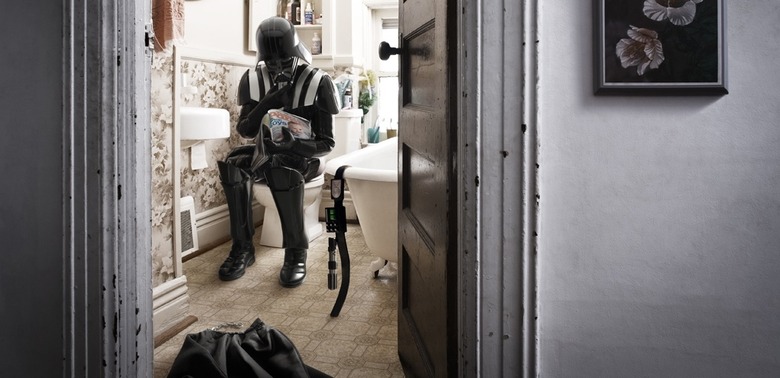 55 news tidbits that didn't make the front page, available after the jump.
Watch this video of 1 year old Gram from the Sweet Juniper Blog reacting to the Where the Wild Things Are trailer. And they're worried that kids won't like the movie?
PBS has launched and Independent Lens Interactive Art House Theater Map, a google map mashup that lets you discover independent cinemas near you.
Filmmaker Darren Aronofsky talks about the screenwriting process on MakingOf.com.
AICN has a new photo from Neveldine/Taylor's Gamer.Partly Cloudy, the short film attached to Pixar's Up, is now available for $1.99 on iTunes.Tweet of the week: The United States of Tara writer Diablo Cody says "Brie Larson visited the room today. I love when our actors show up. It's like Weird Science. "OMG, she's real! Should we shower with her?""Gary Sinise has signed on to narrate We Believe, a docu about the city of Chicago and baseball team the Cubs, from helmer John Scheinfeld (The U.S. vs. John Lennon). [variety]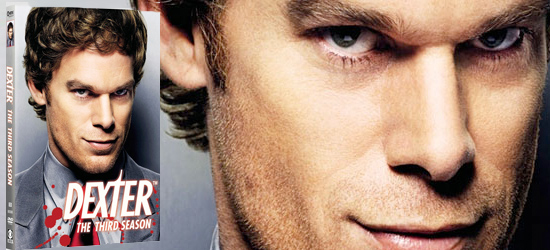 Dexter: The Complete Third Season will be released on DVD and Blu-ray on August 18th. [bloodydisgusting]Ricky Gervais tells Empire that Simpsons head writer Matt Selman is now working on a second draft of the big screen animated adaptation of Flanimals: "I'm going to play the lead character, a Puddloflaj called Puddy. It's great fun to work on and it's really weird. Flanimals was a little thing I used to do when I was 15 to make my nephew laugh. And now this is happening. The important thing is, we never plan it. It's nice and organic and you keep hold of it and you own it. What I don't do is run around trying to do anything. It's got to be a labour of love first and then it's ten times as rewarding when something happens."  "The good thing about owning everything is I can give myself the lead role. The Puddloflaj is a fat useless blob. He's a sweaty, purple-faced, cowardly wobbler. And he's got a Reading accent. Brilliant! And it'll be 3-D. Posh! $80 million was the last count. Crazy, isn't it?"Will Ferrell confirms that his next project will be Adam McKay's PG-13 buddy cop comedy The B-Team. Ferrell stars alongside Mark Wahlberg as two desk cops that never get in on the action. Will's character is fine with it, but Mark's character is not. [collider]
Disney is going to make a new Winnie the Pooh hand-drawn animated theatrical release. [THR]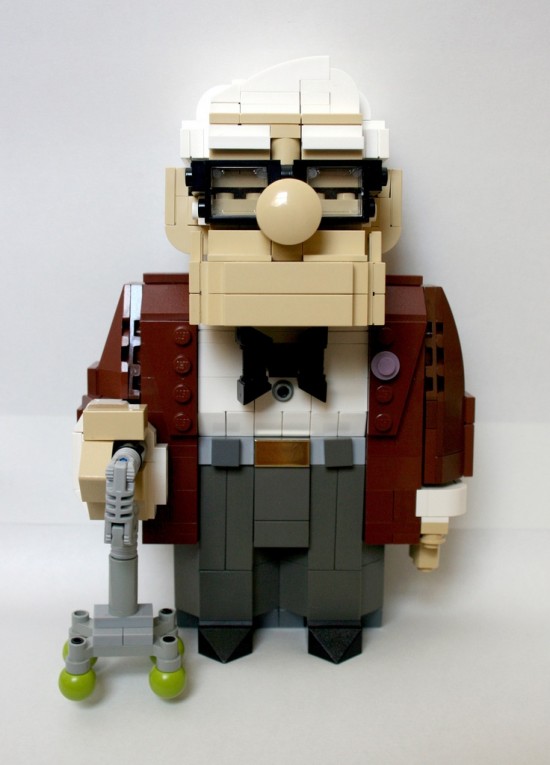 Pixar animator and LEGO fanatic Angus MacLane has created Carl Fredricksen from Pixar's Up using Legos. [upcomingpixar]
Sex and the City 2 is scheduled to begin a 2-month shoot in New York City on August 19th, with two additional weeks filming in London. [productionweekly]Popdose has an interview with Jaron Pitts, the guy who created that awesome fan made Green Lantern movie trailer.Dr. Jonathan Fielding, head of the Los Angeles County Public Health Department thinks any movie which features a character smoking should be rated R. [cnn]
20th Century Fox and Lakeshore Entertainment are developing a remake of the 1985 teen comedy Girls Just Want to Have Fun. [variety]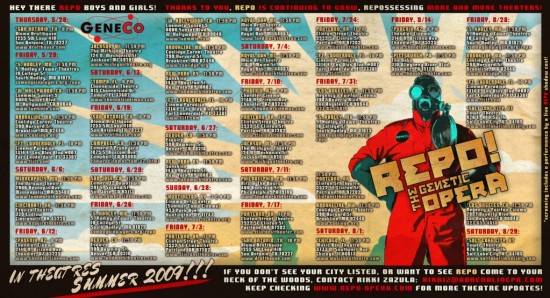 Darren Lynn Bousman's REPO! The Genetic Opera is going on tour.Gizmodo has an indepth look at the inside and outside of IMAX Cameras.CC2k has a script review of Robert Rodriguez's Machete.Zac Efron was spotted shooting a scene for HBO's Entourage at the Beverly Hills Niketown store. [usa]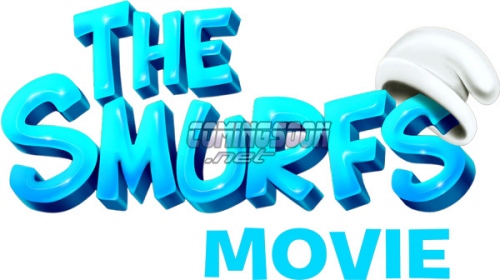 ComingSoon has a first look at the logo for Columbia Picture's The Smurfs Movie.Freddie Prize Jr has been cast as a new CTU head of field ops on next season of 24.  [EW]Roger Ebert adds his two cents on IMAX's decision not to discliose the difference between digital and big screen IMAX, comparing it to New Coke.
TV Azteca has announced they will be producing a local version of gameshow Who Wants To Be a Millionaire, largely due to the popularity of the movie Slumdog Millionaire. [variety]
This fake commercial for The Wes Anderson Film Festival was created by Alex Cornell and Philip Mills for a graduate design program.
Blockbuster's "genius" idea to make some extra cash involves seling replicas the sunglasses Tom Cruise wore in Top Gun and that Tommy Lee Jones and Will Smith wore in Men in Black on Blockbuster store shelves. [thr]
Jean Claude Van Damme is joining a horror project called The Breed. [firstshowing]
Fans are starting to complain about Simon Pegg's performance as Scotty in JJ Abrams Star Trek. Really? I quite liked Pegg in the film (the few scenes he was in it). [sfgate]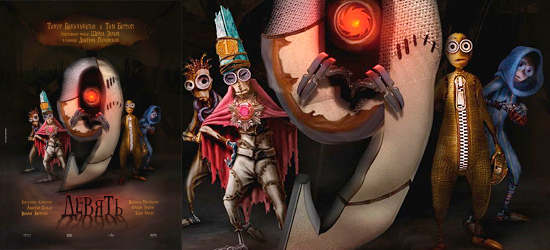 Check out this Russian poster for Shane Acker's computer aniamted film 9. [impa]
Jon Favreau praised Scarlett Johansson's fight performance in Iron Man 2 on Twitter: "Scarlett kicked ass yesterday. All of her preparation has really paid off. She has a great work ethic. A real pro."
New Line has launched the official teaser website for The Final Destination.
NBC has canceled Reel Talk, the Saturday morning movie show starring Jeffrey Lyons and Alison Bailes. How is it possible that Jeffrey Lions loses his job, but his son Ben Lyons keeps his? [observer]
Alyssa Milano has signed on to star in and produce My Girlfriend's Boyfriend.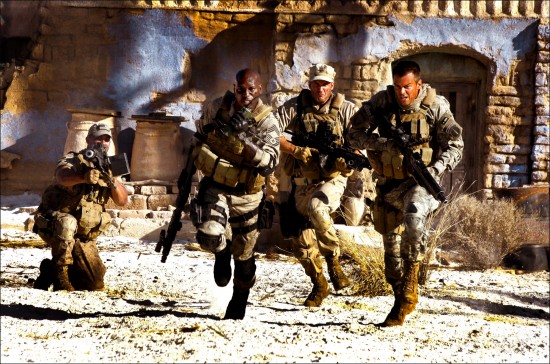 SpoilerTV has some new super high resolution photos from Transformers: Revenge of the Fallen. Nothing good. By that I mean, no giant robots.
A Fraggle Rock comic book might be in the works. [splash]
Julianne Hough, two-time winner of ABC's Dancing With the Stars, auditioned this week for the remake of Footloose. [usa]
Sony Online Entertainment has announced that they will be closing down The Matrix Online servers on July 31st, thus ending the four year long continuation of the Matrix saga. [justpressplay]
Spoilers: I think I've seen this before, but its making the rounds again. Someone put together a color coded casualty map for Die Hard. Click the link to enlarge.
Did you know that Woody Allen's Whatever Works was actually written for Zero Mostel in the 1970's? [playlist]
Magic Lantern Entertainment and rights holder FitzRoy Media are developing a live-action movie based on Heathcliff. [movieweb]Jon Favreau thinks Up might be the first Pixar movie to win Best Picture.
[No photo]
President Barack Obama, who has been compared in the media to Star Trek's Spock, has finally met Zachary Quinto, who played the character in the new JJ Abrams movie. [quinto]
Michael Moore has penned two articles about Detroit and General Motors, one for The Daily Beast and the other on his official site.James Clyne talks about the recently released Star Trek concept art on TrekMovie.
According to MySpace and MTV, the Twilight sequel New Moon received over 5.3 million views in the first 24 hours. This is compared to the last Twilight trailer which received 3.2 million views in the first 48 hours. [finke]
Check out the cinematic trailer for Star Wars: The Old Republic MMO video game
Brittany Murphy's character was written out of Sylvester Stallone's The Expendables.WiReD shows you how to build your own outdoor movie theater.
Photo in the header is part of Ian Pool's Super series.
Jason Reitman's Up in the Air will be released around Christmas time 2009. [playlist]Damien Walters did stunt work for Matthew Vaughn's adaptation of Kick-Ass. Check out Walters' demo reel above, thanks to CHUD for pointing it out.Sam Raimi talks about his five favorite movies on Rotten Tomatoes.Chicago Public Radio has an audio report from the set of A Nightmare on Elm Street.Miley Cyrus has signed on for a fourth season of Hannah Montana. [reuters]Cameron Crowe directed a Pearl Jam video/commercial this Thursday in Seattle. [crowe]
The Land of the Lost DVD/Blu-Ray will contain 35 minutes of deleted scenes. [collider]