Box Office Tracking: Transformers 2 Could Take $175 Million In First Five Days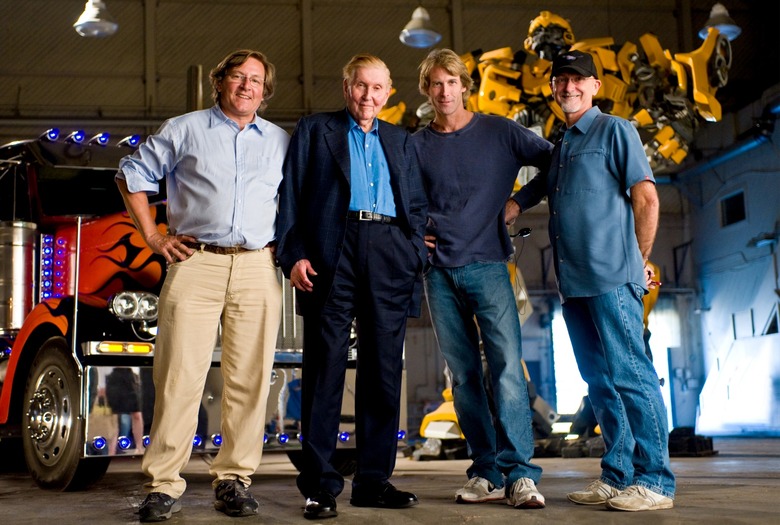 Rival movie studios are claiming that Transformers: Revenge of the Fallen is tracking to open huge at the box office. According to Nikki Finke's sources, the movie might open with a high $175 million 5-day opening when the big giant robots are unleashed on Wednesday June 24th. If this number turns out to be true, it could be the second biggest 5-day opening of all time. Which film claims the 5-Day record? Answer after the jump.
The Dark Knight claims the #1 spot with $203.7 million. Star Wars: Episode III – Revenge of the Sith holds the #2 record with $172.8 million, with a mid-May 2005 release. The first Transformers opened on a Monday night, and made $133.2 in its first five days of release (which due to the strange release date, doesn't include a $22.1 million Sunday)
Paramount will likely deny reports of high-level tracking to better manage expectations. Opening weekend is key, and surpassing tracking expectations is very important. Is it possible that rival studios are leaking unrealistically high expectations to water down Transformer's box office victory? Yeah. But the end of June, early July is a hot time period for Hollywood releases: Spider-Man 2 made $152 million in its first five days on the same week in 2004. Pirates of the Caribbean: Dead Man's Chest pulled in $152 in its first 5 days in July 2006. It is very possible that Transformers 2 will hit $160 million+.