Box Office: Pixar's Up Flies High With 68.2 Million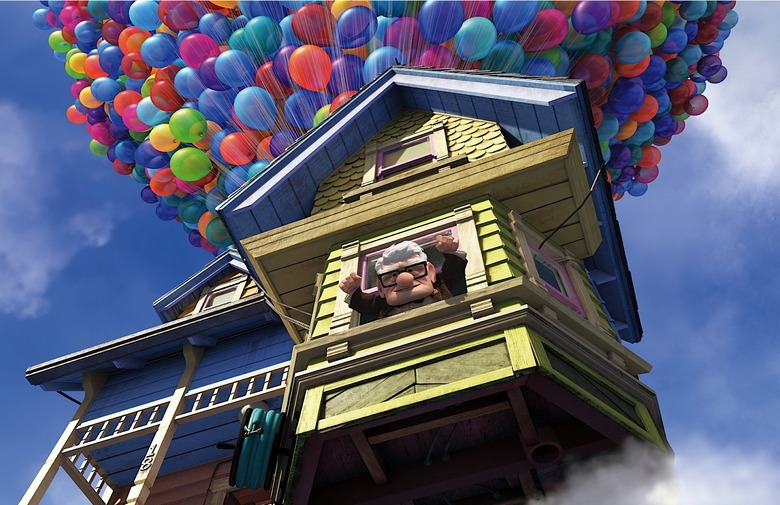 The Sunday night estimates are in over at Box Office Mojo:
1. Up – $68.2 million
2. Night at the Museum: Battle of the Smithsonian – $25.5 million ($105.3 million)
3. Drag Me to Hell – $16.6 million
4. Terminator Salvation – $16.1 million ($90.7 million)
5. Star Trek – $12.8 million ($209.5 million)
Our previous report available after the jump.
Steve Mason has sent over the early Friday night box office estimates: Pixar's Up is flying high with a $20.5 million Friday, and is heading for $67 million opening weekend. This would make Up the third highest Pixar opening in the history of the company, behind only Finding Nemo ($70.2M) and The Incredibles ($70.4M).
But the real question is, will the film have legs? Summer movie season is getting tougher and tougher. Most films are lucky if they have a week and a half before another huge release hits theaters. WALL-E was the previous third biggest opener in Pixar history with $63M, but a film called The Dark Knight hit theaters a few weeks later. WALL-E ended with a smaller than expected $223.8 Million domestic box office take.
Sam Raimi's Drag Me to Hell is falling short of the $20 million expectations, with $6.25 million on Friday and a likely 3-day total of $16.5. I finally got to see the movie tonight, and it was a ton of fun. If you're going to see Raimi's latest, its best to see it in a packed theater!
Full Weekend estimates after the jump.
EARLY BOX OFFICE ESTIMATES:
1. Disney/Pixar's UP – $20.5M Fri day- $67M 3-day – $67M cume
2. NIGHT AT THE MUSEUM 2 – $7.5M Fri day- $27M 3-day – $106.79M cume
3. DRAG ME TO HELL – $6.25M Fri day- $16.5M 3-day – $16.5M cume
4. TERMINATOR SALVATION- $5M Fri day- $16M 3-day – $90.5M cume
5. STAR TREK – $3.7M Fri day- $13.5M 3-day – $210.2M cume
6. ANGELS & DEMONS – $3.6M Fri day- $12M 3-day – $105.56M cume
7. DANCE FLICK – $1.7M Fri day- $5.2M 3-day – $19.54M cume