Cool Stuff: Will Ferrell Sunscreen - Something That's Real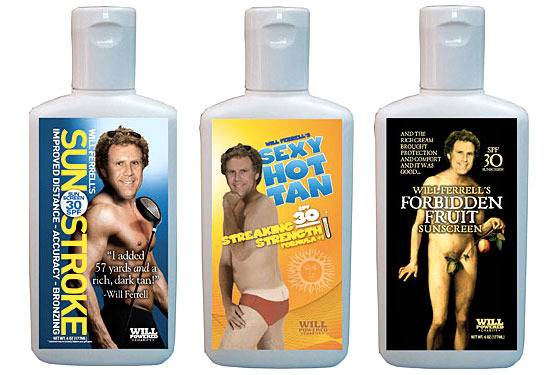 Today, in the name of summer '09, I purchased: '70s-era paperbacks by late aquathriller master Peter Benchley, a coozie printed with dolphins and castles, and a tube of black Zinka. And while $11.99 is not recession-proof, for that exact price we can now be sunproof while laughing at Will Ferrell's bare ass all season long!
Ferrell, a longtime supporter of the charity, explains: "The bottle says it all. I've always dreamed of owning a lotion company. And I've always hated cancer." Spark this up to smart business from the man who brought us Ashley Schaeffer's deep-dick discount.