Paul Verhoeven To Direct The Surrogate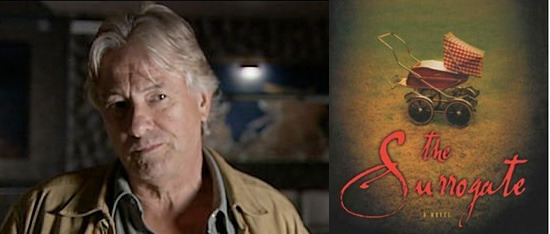 We may receive a commission on purchases made from links.
Paul Verhoeven (Basic Instinct, Total Recall, Starship Troopers) returns stateside to develop and direct The Surrogate for 20th Century Fox. This project shouldn't be confused with Disney's Bruce Willis sci-fi comic book adaptation Surrogates, although I would expect that Fox might change the title to avoid confusion.
The plot can't be any more different, more of a traditional contemporary thriller. Based on the 2004 novel by Kathryn Mackel, the story follows a couple who find out that the young college girl who they hired to carry their baby is insane.
Here is the official description from the book:
"Kyle and Bethany Dolan reel from years of infertility, miscarriages, and finally, a disastrous hysterectomy. They are desperate to find the perfect surrogate mother to carry their last frozen embryo. Sable Lynde, a computer genius with a dark history, is desperate to escape her own inner demons, her dark past, and a dangerous loan shark. Sable assumes the identity of a surrogacy candidate so perfect that the Dolans welcome her into their family without reservation. As the pregnancy progresses, the dangers of Sable's deception escalate until the unthinkable happens–Sable's dark demons spill out into the Dolans' lives–even as she lies in a coma. A thrill-ride of suspense and terror, this novel leads readers to a breathtaking climax. Engaging characters, contemporary issues, and deep questions of faith make this story an unforgettable read."
The book is available on Amazon for around $10. The Brave One scribes Bruce A Taylor and Roderick Taylor wrote the original draft when the project was set up at Fox Atomic.
source: THR