Ferris Bueller's Day Off House For Sale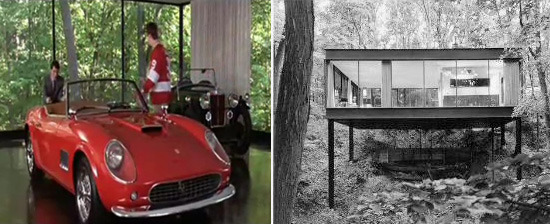 Would you like to own a piece of cinematic history? I'm not talking about a small prop or piece or wardrobe.... but a location. Cameron's house from Ferris Bueller's Day Off is now on the market, for only $2.3 million.
Designed by A. James Speyer and David Haid, the Ben Rose Home features two steel and glass buildings cantilevered over a ravine, offering "incredible vistas of the surrounding woods." Built in 1953, the 5300 square foot, four bedroom, four bath property is located in Highland Park, Illinois.
I have included the scene from the movie embedded after the jump. For more information on the property, go to Realtor.com.