Mr. Nobody Trailer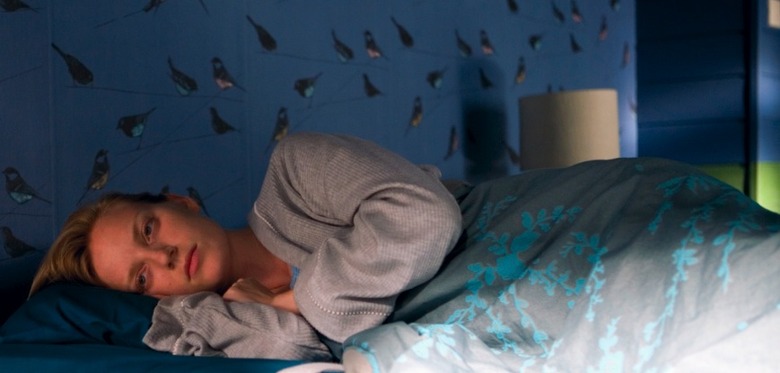 The first trailer for Mr. Nobody is now online for the second time, courtesy of Quiet Earth. Earlier this week a version dubbed into French popped up in a few places, but despite being the latest from Belgian director Jaco van Dormael, Mr. Nobody is in fact an English language movie and this is our first chance to hear the on-screen performers deliver their dialogue. The full promo has been embedded below the break and I recommend it fully.
The film stars Jared Leto, Sarah Polley, Diane Kruger and Rhys Ifans and, judging by this trailer, Daniel Mays has a pretty tasty role too. I shared the following synopsis of the film when I posted some stills from the film a few months back:
Mr. Nemo Nobody is 35 years old and lives an ordinary life with his wife and three kids but, somehow, he one day wakes up in the swimming pool of an opulent mansion in the year 2092. Not only is he the oldest man in the entire world, at 120, he's also the only mortal man – nobody else is ever going to die. He tries to work out what is real, and if his real life is the one he should have lived.
The overall vibe I get from the trailer is that this is unapologetically the work of the same man who made Toto the Hero and The Eighth Day. Of course, there's nothing here to apologise for – just some beautifully composed shots, clever production design and clear narrative enticement.
How much of the film takes place in the future world we glimpse isn't exactly clear. I'm pleased that the trailer doesn't play up the sci-fi angle too much, however. Despite the film itself being really quite good indeed, the marketing of Gerald McMorrow's Franklyn backfired somewhat when audiences didn't get the Watchmen-meets-Bladerunner actioner some of them were expecting. It can't help word of mouth to draw the wrong crowds to your film in the first place.
There's a nice documentary on my Toto the Hero DVD that allows Jaco von Dormael some time to explain his creative processes. During the writing of his films he seems to follow many alternative narrative paths at once, planning them out with index cards that he then staples into piles and uses as one key 'possibility'. Even if many of these alternative threads eventually become rejected dead ends, von Dormael definitely lets his imagination run free and against the normal narrative tide when he's first plotting. With this film it seems that less of his ideas were closed off as dead ends and the parallel stories are being allowed to co-exist. Perhaps that could make this the truest expression of von Dormael yet.