Aykroyd Reveals Details Of New Ghostbusters 'Leader' And Busting Tech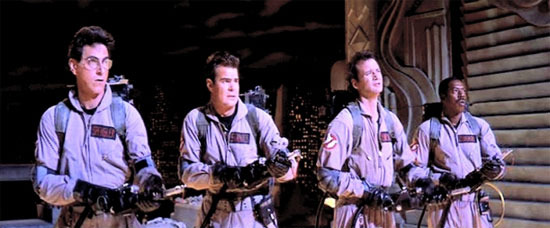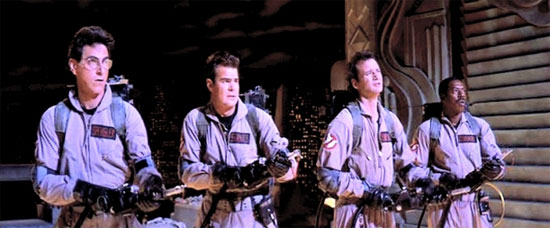 Speaking to the Guardian Guide, a pull out supplement that comes with every Saturday's issue of The Guardian newspaper here in the UK, Dan Aykroyd has revealed even more details of the upcoming third Ghostbusters film.
Here's the big quote from the man himself, detailing some of the new ideas we can look forward to:
There'll be a whole new generation that has to be trained and a leader that you'll all love when you meet her. There'll be lots of cadets, boys and girls who'll be learning how to use the neuron splitter and the inter-planet interceptor – new tools to enable them to slip from dimension to dimension.
As for the gadget, to me this inter-planet interceptor brings back memories of Aykroyd's own attempt, a few years back, to mount a third Ghostbusters film. Here's Aykroyd's own explanation of that old idea, as reported by Peter in February 2007:
I wrote a script called Hell Bent, Ghostbusters go to hell basically. The premise is that it's Manhellton. There's Manhattan and ManHELLton. And if you can build an inter-dimensional phase system so that you can go from one dimension to another. We've succeeded doing that and we go to the hell side.
Back to the new approach, and Aykroyd also mentions that Bill Murray's condition for returning was that Ernie Hudson's previously underwritten role as Winston Zeddemore would be beefed up to put him on equal footing with the others. A class move, Mr. Murray.
Aykroyd also notes to the Guide reporter that he has two new big ideas of his own:
I have what I think are two great cool science fiction stories myself right now and I think I'm gonna skip the movies altogether and find some gamers, maybe go with these guys again. I'll just give them the scripts and say, 'pretend this movie got made'.
Lee Eisenberg and Gene Stupnitsky have been writing the new film – and judging from his comments, sharing every draft with Aykroyd. Production is apparently possible for the end of the year, so a Summer 2011 launch isn't too unlikely.