More Clips From The Imaginarium Of Dr. Parnassus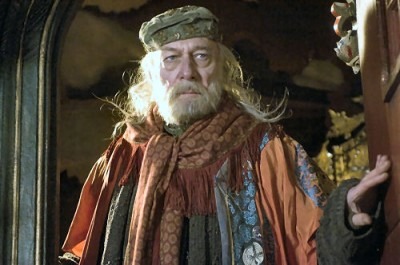 Three new video clips from Terry Gilliam's The Imaginarium of Dr. Parnassus have appeared on the Comme Au Cinema site and have also been embedded below the break in this story. One of them features a scene we've seen already – twice before, in fact – but now finally in what would appear to be the correct aspect ratio. The others are new, however, and show us both storylines and special effects that the first clip didn't even hint at.
As well as showcasing Heath Ledger as Tony, the clips give us a very good look at Andrew Garfield as Anton, Lily Cole as Valentina and – best of all – Christopher Plummer as the titular doctor.
Here's that first clip, once more. This sequence was filmed in the Leadenhall Market in London, another shopping mall movie pilgrimage I can make after I've finally managed to see the Monroeville zombie nexus.
[flv:http://bitcast-a.bitgravity.com/slashfilm/trailers/parnassus_ext2vo.flv 470 264]
In this second clip, Anton and Valentina take centre stage. Verne Troyer gets a line as Percy, but I think we've yet to see a real indication of how he's going to come over in the film. From the screenplay he seems to have a small but key role as a kind of holy fool, for the most part commenting on the action rather than driving it forward.
[flv:http://bitcast-a.bitgravity.com/slashfilm/trailers/parnassus_ext1vo.flv 470 264]
This final clip centres on the doctor. My favourite of the three, it also shows the impressively conceived FX work of a key flashback scene. There's something of the Peter Jackson about the final swooping "crane shot", but it is brilliantly choreographed storytelling in its own right. Much of the FX work was carried out by Peerless, the company Gilliam originally set up with supervisor Kent Houston to supply shots for Monty Python and the Holy Grail.
[flv:http://bitcast-a.bitgravity.com/slashfilm/trailers/parnassus_ext3vo.flv 470 264]
The shots you see inside the travelling Imaginarium wagon were reportedly filmed in an actual, working prop-set at actual scale. Without the really rather wide lenses that Gilliam favours it would have been impossible.
All looks great, I think you'll agree.