Jeff Nathanson And The Secret Life Of Houdini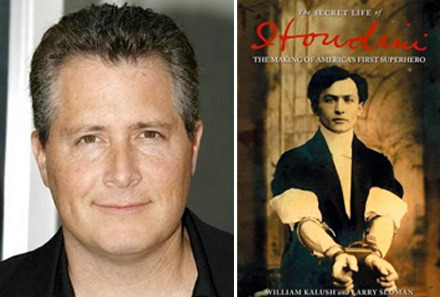 has learned that Catch Me if You Can and Kingdom of the Crystal Skull screenwriter Jeff Nathanson might be writing a Houdini movie for Summit Entertainment.
In March it was announced that that Summit had acquired the rights to William Kalush and Larry Sloman's biography The Secret Life of Houdini: The Making of America's First Superhero. The book was somewhat controversial, as it implied that the famous magician and escape artist acted as a spy for Britain and was asked to be an adviser to Czar Nicholas II's court in pre-revolutionary Russia.
The studio plans to adapt the book into an action thriller "featuring a character who is part Indiana Jones and part Sherlock Holmes." Sounds like it could be fun. Imagine Indiana Jones, but instead of a whip, he had magic tricks and misdirection. I'm in.