Zach Braff To Direct Swingles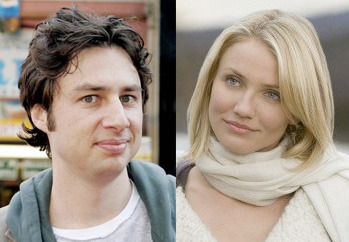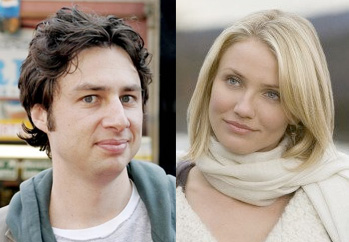 Actor turned director Zach Braff took a six-year break after his feature directorial debut Garden State, an emo indie romcom which was the surprise hit of the 2004 Sundance Film Festival. Bought by Fox Searchlight and Miramax, the film went on to make over $35 million worldwide, more than 14 times the film's budget. The movie won Braff a Grammy for Best Compilation Soundtrack, and went on to gain an even bigger following on DVD.
What has Braff been doing the last six years? (don't say Scrubs)
Is he worried about producing a sophomore flop?
It looks like Braff has finally found a new project.
Braff is in talks to rewrite, direct and co-star in the comedy Swingles for Paramount Pictures. The original spec script from Duncan Birmingham has been described as a 21st century When Harry Met Sally. The story follows a man and a woman who find themselves without their respective wingman and wing-woman when their two best friends fall in love. Braff will play a bachelor who teams up with a sharp-tongued woman he can't stand (played by Cameron Diaz) in order to meet singles. Jeff Roda also did a rewrite.
The project sounds a lot more studio-conventional than Braff's previous film. The least we can hope for is another kick ass soundtrack.
source: Variety