BBC Announce Huge Slate Of Feature Film Projects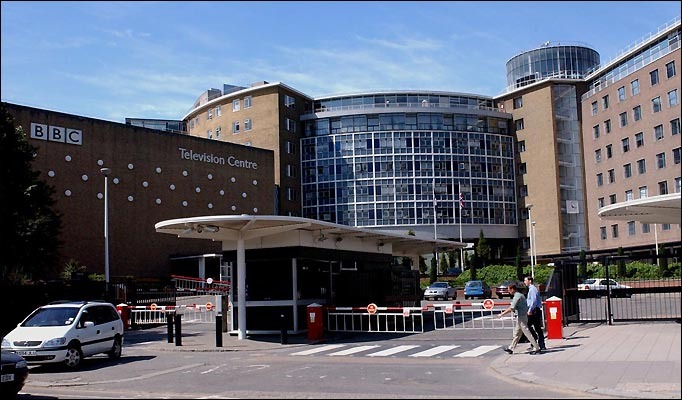 Excuse me if this story reads like little more than a really long list of future films but there are so many new movies on the BBC's slate, and so many of them sound so good, that I want to give them all a quick shout out. There's going to be something for everyone (well, nearly everyone) in this selection.
We'll get the previously announced ones out of the way first. Peter Morgan is making his directorial debut with The Special Relationship, a sequel to The Deal and The Queen, both of which he scripted. This one will focus on Blair's relationship with Bill Clinton. Michael Sheen will reprise his Blair turn, and Dennis Quaid and Julianne Moore have been cast as the Clintons. May I suggest that if they are looking for a Monica Lewinski, Martine McCutcheon would be just perfect. Hilariously so.
Lynne Ramsay, who was originally going to direct The Lovely Bones before Peter Jackson, and whose Gasman is amongst the most powerful short films I have ever seen, is adapting Lionel Shriver's novel We Need to Talk About Kevin into a feature. The Carpetbagger scooped back in March that Tilda Swinton was going to be playing Eva, the mother of the titular Kevin, a boy who commits a horrendous massacre at school. Now it is official, which hopefully means production draws near.Richard Loncraine is attached to direct Quartet, for which Albert Finney, Maggie Smith and Tom Courtney are negotiating lead roles. The title suggests there's another key part to be filled, and it will have to be somebody special to stand up against the trio already in place.Simon Beaufoy, who scripted Slumdog Millionaire and The Full Monty, has penned the adaptation of Paul Torday's novel Salmon Fishing in the Yemen. No other talent is yet attached with the project currently out to directors.First Grader is set to be directed by The Other Boleyn Girl's Justin Chadwick. Ann Peacock's screenplay recounts the true story of 84-year-old Kimani Maruge who turned up to school after the Kenyan government announced free education for all – and had to fight for his to right to receive it.
With no specific project in mind, or at least as far as they will tell us, the BBC are planning to launch the feature film career of Matthew Bourne. He's the choreographer-director responsible for the Edward Scissorhands ballet that's been going down a storm over the last year. Well filmed dance is all too rare, but this sounds like the perfect opportunity for the BBC to set that matter right.
West is West is a sequel to... well, I'll give you five seconds to guess. Four. Three. Two. One. Okay... East is East. The first film was initially developed by the BBC then produced by Film4, this time around the tables are turned. Most of the cast of the original will return, including Jimi Mistry, Linda Bassett and Om Puri, but this time the story will be about the family relocating to Pakistan. East director Damien O'Donnell is out of the frame (I can't help but wonder why...? He hasn't made a movie in 5 years... I hope he's okay) and has been replaced by Andy DeEmmony, though Ayub Khan-Din remains on scriptwriting duties.
I've said the best for last, however. Or at least it has the potential to be the best (I know, I know... they all do really). Alongside David Heyman's HeyDay films – which recently released their previous BBC collaboration Is Anybody There?, the comedy drama with Michael Caine and Bill Milner that I would suggest already stands as serious contender for best film of 2009 – the Beeb are planning a jukebox musical built around the works of Burt Bacharach. This could be the next Across the Universe or Singin' in the Rain, or it could be the next Mama Mia. Either way, it will be full of brilliant, brilliant songs. I have a hunch... just a wild hunch... that they might look to Julien Temple to direct it. But we'll see.
Sources: Variety and The Hollywood Reporter.