First TV Spot For Judd Apatow's Funny People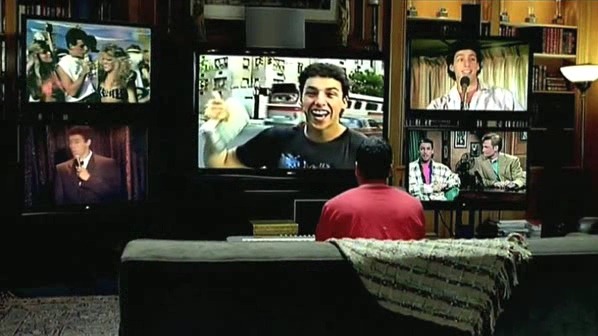 Judd Apatow's new movie Funny People hits theaters on July 31st, and Universal Pictures has begun airing television spots for the film. There is a lot of new footage to be seen, giving us a good taste of the comedy/drama tightrope act Apatow is attempting to walk with this film. I like how they even made a joke about Rogen's recent weight loss, and it's also worth noting some of the clever t-shirts worn throughout.
I'm very excited to see this film. I've heard very good things from people who have seen test screenings. The only minor quibble some people have had is the film's run time, which in some screenings stretched over 2 and a half hours. I've heard that the final cut is tighter, more closer to the 2 hour and 15 minute mark. Watch the new television spot after the jump.
[flv:http://bitcast-a.bitgravity.com/slashfilm/trailers/funnypeopletv1.flv 470 264]
Over the past few years, writer/director Judd Apatow (The 40-Year-Old Virgin, Knocked Up) has shown that nothing—not even losing your virginity or the miracle of childbirth—is sacred. About his third film behind the camera, he says, "I'm trying to make a very serious movie that is twice as funny as my other movies. Wish me luck!" Apatow directs Adam Sandler, Seth Rogen and Leslie Mann in Funny People, the story of a famous comedian who has a near-death experience.
Adam Sandler, Eric Bana, Jason Schwartzman, RZA and newcomer Aubrey Plaza join a cast that reunites Judd Apatow with Seth Rogen, Leslie Mann and Jonah Hill in their third comedy together.
Funny People hits theaters on July 31st 2009.