Page 2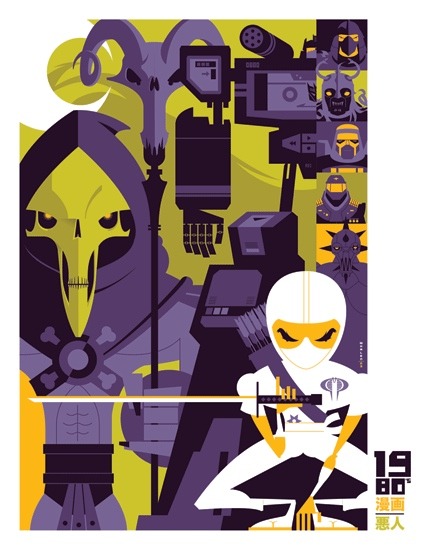 Tom Whalen has created this awesome art piece showcasing some of the great action cartoon villains for an Autumn Society of Philadelphia "80's Pop!" event on Friday, June 5th at 6pm. [strongstuff]
15 news tidbits not fit for the front page, available after the jump.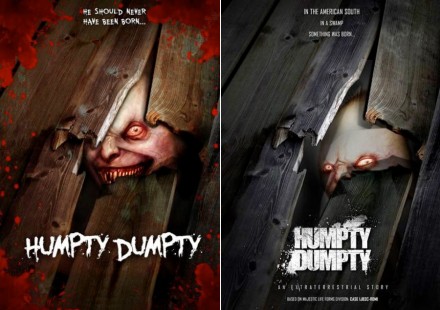 Teaser posters for David Ellis' (Snakes on a Plane, Final Destination 2) next horror film, Humpty Dumpty, have been released on MySpace .
Jon Favreau briefly reviews Star Trek on Twitter: "Just saw Trek. JJ did a great job. I recommend it highly."Ruthless Reviews takes a look at Ferris Bueller through psychological analysis, and concludes that he is a psychopath.AICN has a look at a special holographic poster that was created for Terminator Salvation.Rian Johnson has written a short piece on con men movies for the Huffington Post.
Joan Philo Casting is looking for extras for the Nightmare on Elm Street reboot. [Shock]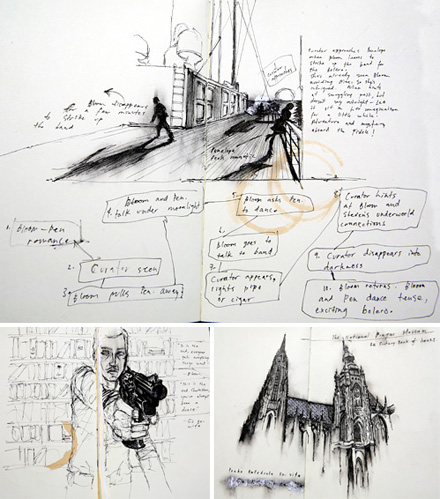 FirstShowing has a few sketches that come from straight from the pages of Stephen Bloom's notebook from The Brothers Bloom.Slumdog Millionaire child star Ayush Mahesh Khedekar is returning to the big screen for the Swiss film Shyam's Secret. [variety]Forest Whitaker, America Ferrera and Carlos Mencia have signed on to star in Rick Famuyiwa's (Brown Sugar) Untitled Family Wedding Project for Fox Searchlight. The film tells the story of "two overbearing fathers (Whitaker, Mencia) who must put aside their differences to plan the wedding of their son and daughter (Ferrera) in less than two weeks." [variety]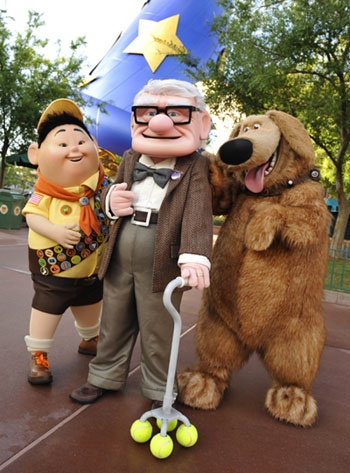 DisneyBlog has the first photo of the costumed characters from Pixar's Up at Disney's Hollywood Studios.Lunchbreath's Dream Sidekick is a combo Cookie Monster/Chewcacca. [dailywhat]Star Trek screenwriters Roberto Orci and Alex Kurtzman will be speaking at the Writers Guild Theater (135 S. Doheny Drive in Los Angeles) on May 26 on 7:30pm. [WGA]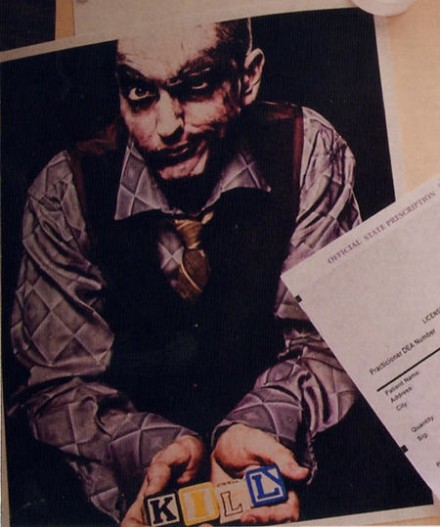 Eminem's new album Relapse features a photo of the rapper dressed as Heath Ledger's version of The Joker from The Dark Knight. [MTV]IGN has a listing of the top 100 comic book villains of all time.
The official website for Quentin Tarantino's Inglourious Basterds is now online.