Gemma Arterton To Star In New Wuthering Heights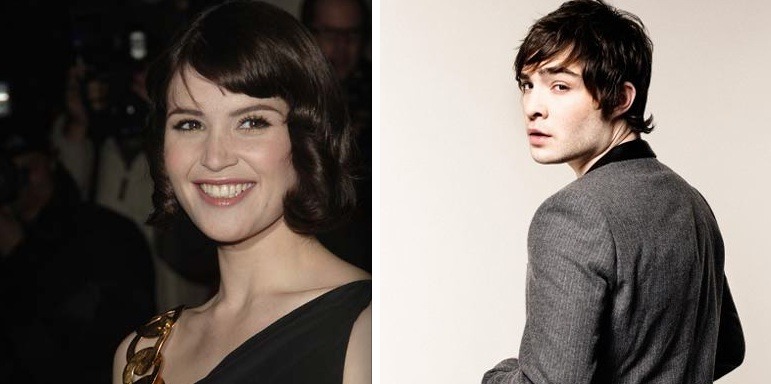 At least in terms of teen appeal, Emily Bronte's Wuthering Heights was the Twilight of its day... but seeing as that was way back in 1847, when teens were a little different and less OMG!OMG!, you shouldn't be put off the latest film adaptation just yet. The Hollywood Reporter tell us that this new adaptation is to star Bond's oil-slicked Strawberry Fields, Gemma Arterton (also in the upcoming Prince of Persia and Clash of the Titans) and Gossip boy Ed Westwick. As a result, what will set this version apart from any of the others, including the Oscar-winning 1939 film starring Laurence Olivier, is that at 23 and 21, respectively, its stars are pretty much the same age as their characters.
This Heights is to be directed by Peter Webber, previously responsible for Girl with a Pearl Earring and the young Hannibal movie though, earlier on, John Mayberry was set to direct with Michael Fassbender attached. Natalie Portman had also been attached to the project for quite a while before dropping out, being replaced with Abbie Cornish who then dropped out herself. I'm not so sure that's not a bad thing. I was very much impressed by Arterton's turn in last year's Tess of the Durbervilles, yet another 18th century period period piece, so I think she's more than up to a bit of Bronte.
The shadow of Wuthering Heights falls over quite a stretch of modern pop culture. The story gets more than a few mentions in Twilight, which probably sets up a decent sized audience of Meyersmaniacs. I'd definitely recommend listening to Kate Bush's Wuthering Heights, written and recorded when Bush was at the tender of age of just 16 herself. Can you still be considered a prodigy at 16? If so, she was.
The original novel has a rather modern-seeming structure, with oodles of flashbacks and two separate and distinct narrators. There's also a strong sense of the uncanny, perhaps even the supernatural, and a lot of genuine (i.e. Not Hot Topic) gothic style. Will we get a faithful reproduction of this on the cinema screen at last?