The Road Movie Trailer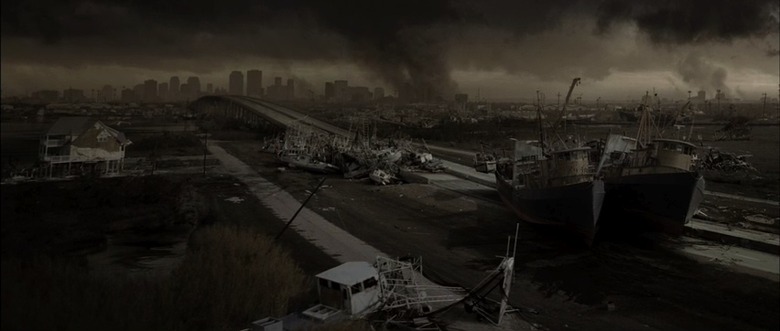 Dimension Films has finally released a movie trailer for John Hillcoat's feature film adaption of Cormac McCarthy's novel The Road. Earlier this week Esquire Magazine published a review of the film, calling it "The Most Important Film of The Year."
The film tells the story of a man (Viggo Mortensen) and his young son (Kodi Smit McPhee.) traveling through a desperate, post-apocalyptic world. The flap jacket on the book describes the setting as "burned America."The film co-stars Robert Duvall and Charlize Theron, and Guy Pearce.
As expected, the trailer is really playing up the post-apocalyptic imagery and more genre/thriller elements. Watch the trailer after the jump and tell me what you think in the comments below.
[flv:http://bitcast-a.bitgravity.com/slashfilm/trailers/theroad.flv 470 200]
"Nothing moves in the ravaged landscape save the ash on the wind. It is cold enough to crack stones, and when the snow falls it is gray. The sky is dark. Their destination is the coast, although they don't know what, if anything, awaits them there. They have nothing; just a pistol to defend themselves against the lawless bands that stalk the road, the clothes they are wearing, a cart of scavenged food—and each other."
Watch the trailer in High Definition on Yahoo. The Road will hit theaters on October 16th, 2009.