Toy Story 3 Trailer Attached To Up?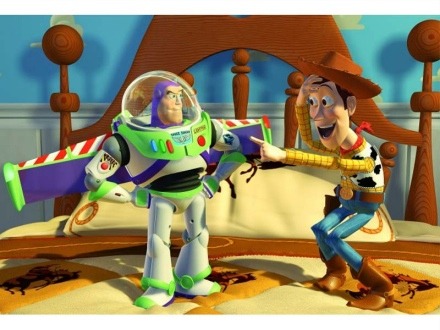 At ShoWest, Disney announced that the first time audiences would be able to see the Toy Story 3 trailer in 3D would be attached to the October two-week limited engagement double feature 3D rerelease of Toy Story 1 and 2. Well it appears plans might have changed. I know that they recently screened a teaser trailer at NAB and at the Internal Pixar wrap party for Up. The reception must have been so good that they decided to release the trailer a bit early.
John Ratzenberger tells UGO that the trailer will be attached to Up, which hits theaters on May 29th 2009. Despite Ratzenberger's claim, I'm still not sure this is accurate. I wad told that The Princess and the Frog trailer, which recently got released online, would be the trailer attached to Up. I would think that if anything, a trailer for the Toy Story 1/Toy Story 2 3D double feature might be included, possibly with a very short teaser for the third film.