Terminator 5 Rights Will Be Up For Grabs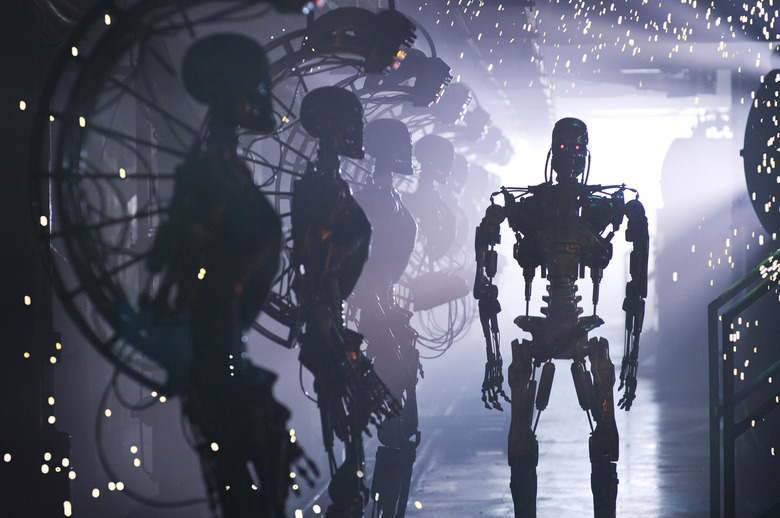 With the release of Terminator Salvation on the immediate horizon the future of the franchise hangs in the balance, sorta. Terminator is in a rare position, being a big franchise that isn't owned by any one distributor. The Halcyon Company, which owns the Terminator rights, will likely have a fourth successful film and the first of a potential new trilogy, come month's end.  If the film is the success that it is expected to be, Hollywood will be gearing up for a good old fashioned bidding war.
According to Variety, MGM has a 30-day right to first refusal to finance and distribute a fifth Terminator film. MGM has passed on the option to make  Salvation, which at the time didn't seem like a sure thing, especially without Arnold Schwarzenegger's involvement. Warner Bros paid an estimated $50 million for domestic rights to Salvation, while Sony paid more than $7 million for the international rights.
But MGM is ready to make a serious play for the next film, with Christian Bale already signed on to return as John Connor, and McG has committed to direct the sequel. The interesting distribution drama will begin when Halcyon delivers a first draft of the screenplay to MGM, along with budget and financial demands. We'll keep you updated.