Capeshooters Screenwriters Also Working On Brett Ratner's Youngblood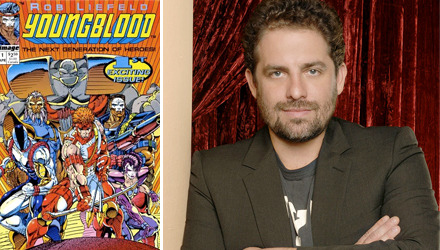 We may receive a commission on purchases made from links.
Reliance Big Entertainment has found writers for the big screen film adaptation of Robb Liefeld's comic book series Youngblood which Brett Ratner attached to direct. Liefeld tells MTV that J.P. Lavin and Chad Damiani have been working on a now half-way completed first draft of the screenplay. Lavin and Damiani are also attached to the Bryan Singer-produced Liefeld comic book adaptation Capeshooters at Warner Bros.
Liefeld says that the movie will be in the same tone as Iron Man, and rated a hard-PG-13. The film will tell the story of Shaft and Chapel, the bow-wielding marksman and gun-toting former soldier who have to put aside their differences to save the Youngblood program, a high-profile super-team sanctioned and overseen by the United States Government.
At the time of its release, Youngblood #1 was the highest selling independent comic book ever, but according to wikia.com, Youngblood was criticized for poor writing and inconsistent art, but mostly for its lateness. So maybe the title is pefect for Ratner after all. You can buy the first volume of the series in hardcover on Amazon for around $25.