Scott Milam To Write Horror Comic Book Adaptation The Secret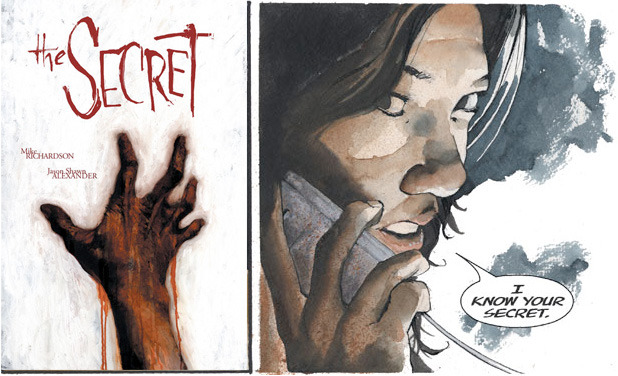 We may receive a commission on purchases made from links.
Scott Milam has signed on to write a big screen adaptation of Dark Horse Comics' The Secret. You might recognize Milam's name as he was featured in a story this past week. He's probably best known as Darren Lynn Bousman's right hand screenwriter, who penned the unproduced crime horror film Wichita and also a remake of the Troma horror film Mother's Day.The Secret is a chilling coming-of-age mystery from Dark Horse founder Mike Richardson and Eisner-nominated artist Jason Alexander (Damn Nation; The Escapists). Illustrated by Jason Shawn Alexander, the four-issue mini-series that puts a spin on the the familiar story of a group of high school students involved in a prank that goes horribly wrong. The official book description reads:
"I know your secret." Tonight is Tommy Morris's big chance: he's been invited to party with the social elite of Franklin High and maybe even hook up with Pam, the girl of his dreams. But when a prank call turns sour, Pam goes missing, and Tommy gets sucked into her disappearance deeper than he bargained for.
Comics Bulletin wrote in their review "I wish when I read this book I was wearing diapers, because I almost had an accident. This will be a movie someday. No question about it. But before Hollywood messes up this story, do yourself a favour and buy these four issues." You can read a four page preview on DarkHorse.com. The trade-paperback is available on Amazon for around $11. The film is being developed for Universal Pictures, as part of their three year first-look deal with Dark Horse.
source: Variety