The Clash At Demonhead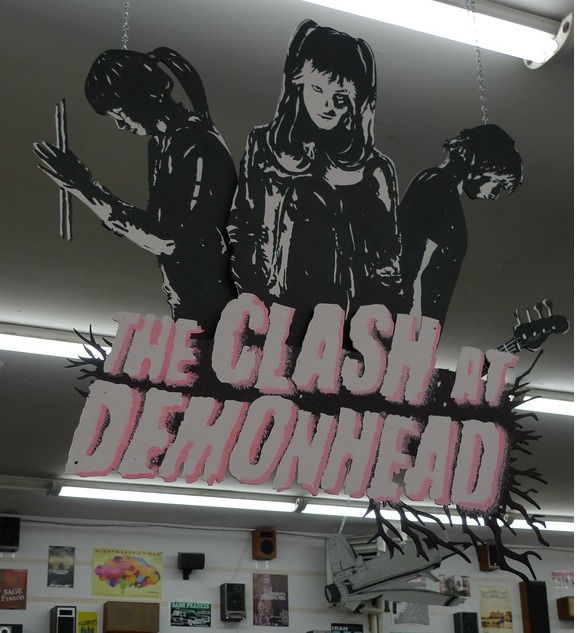 The latest photos on Edgar Wright's photoblog show the in-film merchandising for the band The Clash at Demonhead from Scott Pilgrim vs. The World.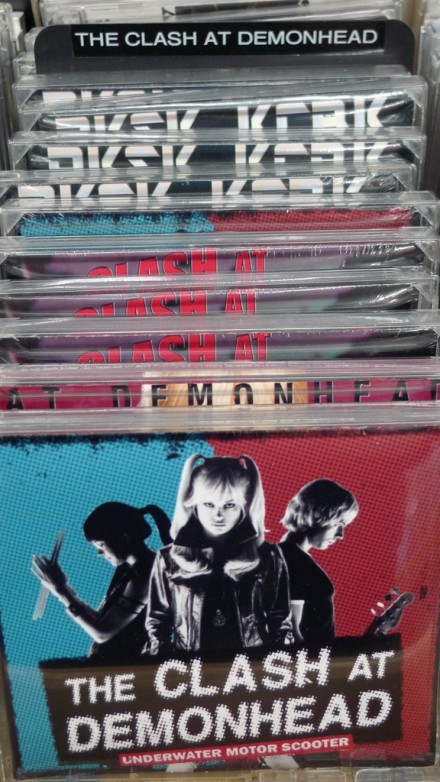 As you probably know, Scott Pilgrim vs. The World is is based on the Oni Press graphic novel written by Bryan Lee O'Malley. In the film adaptation, Michael Cera plays 23-year-old Canadian slacker Scott Pilgrim, who must battle and defeat his dream girl's, Ramona V. Flowers' (Mary Elizabeth Winstead), seven evil ex-boyfriends in order to win her heart.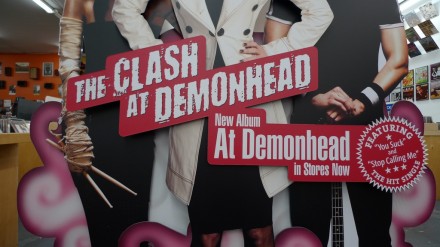 The Clash at Demonhead is a popular band that consists of Todd Ingram (Brandon Routh), Lynette Guycott, Envy Adams (Brie Larson). Todd Ingram is Ramona's third evil ex-boyfriend and Envy Adams happens to be Scott's ex-girlfriend. Clash at Demonhead is also one of the comic/film's many geek pop culture references, paying homage to the 1990 Nintendo game. It appears that they were shooting a scene in Sonic Boom Music in Toronto on May 11th and 12th.