Evan Daugherty Has The Power Of Grayskull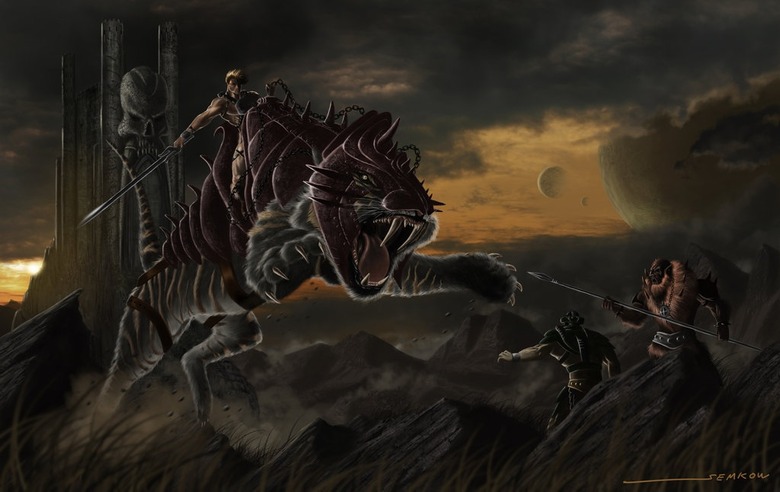 Warner Bros has hired Evan Daugherty to pen a new draft of Grayskull, Silver Pictures' live-action big screen adaptation of Mattel's Masters of the Universe. Evan's script Shrapnel was selected as one of the Grand Prize winners of the 2008 Script Pimp Screenwriting Competition. The screenplay, a psychological thriller about two mortal enemies who square off in a hunting trip to the death, is making its rounds among A-list talent after it landed on The 2008 Blacklist as one of the "most popular" unproduced scripts of the year.
Kung Fu Panda director John Stevenson is attached to direct. You might remember that a review of Justin Marks' screenplay was creating some big buzz on the interwebs last year. Phrases were being tossed around like "fanboy masterpiece" and the story was described as "Lord of the Rings meets The Matrix meets Batman Begins." It was enough to get us excited about the project – we even listed off five reasons the movie could actually be cool. And lets face it, "cool" is not even in the first 50 words that would normally come to mind when thinking about a He-Man movie.
The Justin Marks version sounded like it might be very expensive, maybe more so than allowed in these tough economic times. I suspect that the new draft will address budgetary concerns, among other things.
THR describes the new take as "a gritty fantasy" that "reimagines Adam as a soldier who sets off to find his destiny, happening upon the magical world of Eternia. There, Skeletor has raised a technological army and is bent on eradicating magic."
The awesome He-man inspired art above was created by Greg Semkow.