Movie Trailer For Woody Allen's Whatever Works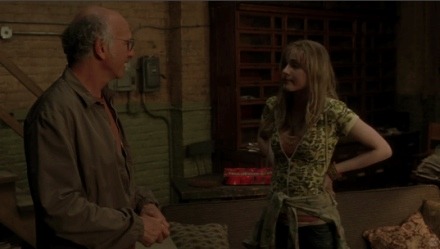 Sony Pictures Classics has released the official movie trailer for Woody Allen's latest comedy Whatever Works. The film stars Larry David as an eccentric New Yorker who abandons his upper class life to lead a more bohemian existence. He meets a young girl from the south, played by Evan Rachel Wood, and her family and no two people seem to get along in the entanglements that follow.
I had a chance to see this film at ShoWest, and while it wasn't as good as Vicky or Match Point, it was a thrill to see Allen's cinematic return to New York City. David is great at playing the typical Allen neurotic cynical male protagonist, and Wood is perfect as the impressionable southern belle. I'm surprised that the trailer gives away the "punchline" of the movie,  even out of context it seems a bit odd. Check out the trailer after the jump, and leave your thoughts in the comments below.
[flv:http://bitcast-a.bitgravity.com/slashfilm/trailers/whateverworks.flv 470 264]
Watch the trailer in High Definition on Apple.com. Whatever Works hits theaters on June 19th 2009.