Pixar To Open New Animation Studio In Vancouver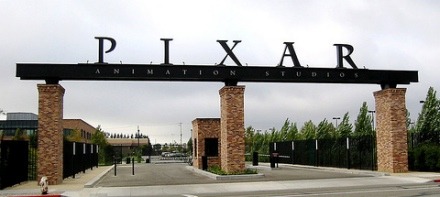 Disney has announced that Pixar Animation will build a 20,000 square-foot animation studio in Vancouver, British Columbia. The studio is currently scouting locations in the city for the new facility, which will employ 75 to 100 people. The purpose of the Canada-based studio is to produce computer animated short films, which usually run anywhere from three to six minutes in length, and take 6 to 8 months to produce. Feature Films, all stereoscopic 3D work, and Post-Production will still continue to be done at the company's main studio in Northern California.
Steve Jobs designed Pixar's Emmeryville Animation Campus so that everyone in the company would be under one roof, creating a more interactive community work experience. It's interesting that Disney has decided to build a new studio outside of the country, but it's not surprising. Disney's choice in Vancouver not only allows the mouse house to take advantage of the B.C. tax credits, but gives them immediate access to the talent pool from the city's art schools. Also, it helps that the city is in the time zone is the same as Emmeryville/Los Angeles.
Amir Nasrabadi tells the Vancouver Sun that the studio will produce "niche products, such as short films, whether they are standalone or episodic in nature" which will likely "concentrate on Pixar legacy characters" such as Woody and Buzz Lightyear from Toy Story, and Lightning McQueen and Mater from Cars.
"We want to keep these well-known and well-liked characters alive without creating a distraction to those working on the full-length motion pictures in California."
The short films will be produced for "all of Disney's ancillary businesses," such as television, compilations on DVD, Internet broadcasting, theme park attractions as well as theatrical exhibition. For example, the studio will create projects similar to the Cars-toons series.
Pixar is also expanding their Emmeryville campus, and construction has begun on the studio's Phase II expansion. According to ThePixarBlog, the Northern California studio expansion consists of the construction of a new four-level, 155,194 square-foot. building on the southwest corner of the 21-acre 1200 Park Avenue property, and an enlargement of the main parking lot that would add 304 parking spaces. The estimated $20+ million expansion will include "artist work space for several departments, a small theater (approx. 110 seats), screening rooms, recording studio, game room, café (with kitchen), and computer equipment on four levels, including a partial basement."
Amir Nasrabadi, who had been vice-president of operations at Disney's direct-to-dvd studio DisneyToon Studios has been promoted to general manager of the Vancouver-based studio. Dylan Brow, previously a supervising animation director at Pixar, will serve as creative director. Darwyn Peachey, who served as technical lead on the 3-D versions of Toy Story and Toy Story 2 will be Vancoiver's chief technology officer.
source: THR