Cool Stuff: Being Bill Murray T-Shirt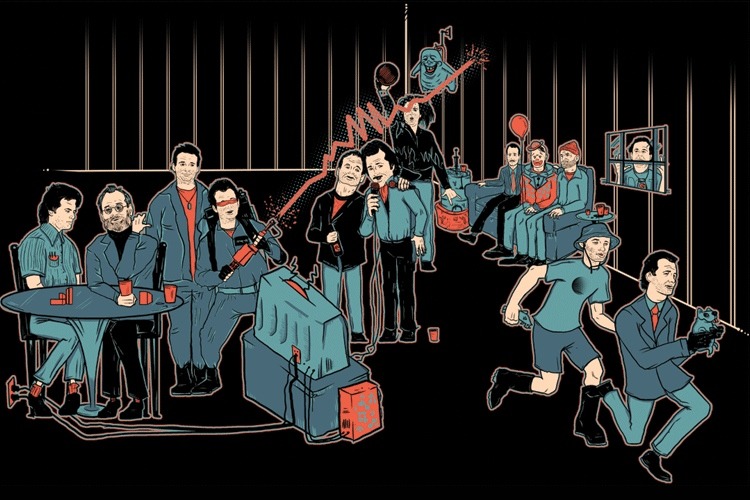 Dutch Southern has another great t-shirt designed by Paul O'Sullivan, titled "Being Bill Murray". Bill Murray is throwing a party. All the Murrays are invited: Todd DiLaMuca, Raleigh St. Clair, John Winger, Dr. Peter Venkman, Bob Harris, Nick the Lounge Singer, Ernie McCracken, Herman Blume, Grimm, Steve Zissou, Carl Spackler, and Phil Connors. All of them except Bob. Available in sizes Small to XXXL, screen printed on an American Apparel black tee for $18.
Cool Stuff is a daily feature of slashfilm.com. Know of any geekarific creations or cool products which should be featured on Cool Stuff? E-Mail us at orfilms@gmail.com.