VOTD: My Little Pony: The Live-Action Movie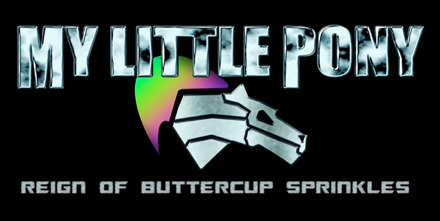 After the success of Transformers, and with Hollywood desperate for ideas Hasbro has hired Michael Bay to direct a big screen adaptation of another popular toy property.
"Forget the Fallen... Don't Go to Joe... Because This Summer... Action Walks on All Fours..."
My Little Pony: Reign of Buttercup Sprinkles
/Film reader Andy Signore has created a movie trailer spoof that imagines what this big budget Hollywood action film might look like. I've embedded the faux trailer after the jump. SecretSauce.tv has also posted a five-minute behind the scenes featurette on the making of the movie. And yes, they did actually spray paint ponies.