A Very Harold & Kumar Christmas And Happy Feet 2 Announced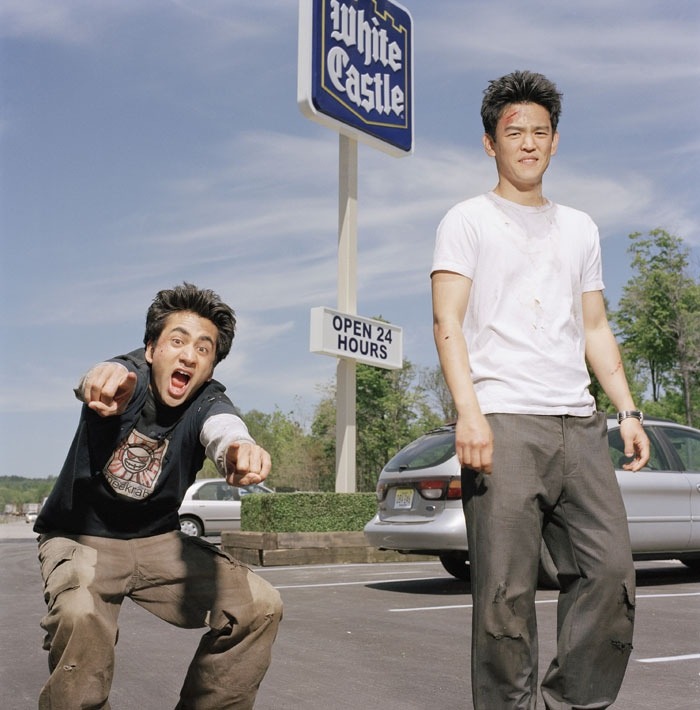 Back in July of last year, Jon Hurwitz and Hayden Schlossberg announced that they were developing a third Harold and Kumar film. It makes sense that New Line (aka Warner Bros) wanted a sequel after the release of Harold & Kumar Escape from Guantanamo Bay, which grossed over $43 million worldwide. Not bad for a film that was made for around $12 million. In fact, the first film, Harold & Kumar Go to White Castle, wasn't even considered a success until developing a cult following on DVD.
There were rumors of a Neil Patrick Harris spin-off as well. But talks died down, and I just figured that the sequel and spin-off fell into development heck, especially with Kal Penn joining President Obama's administration as a liaison to Asian-American and Pacific Islander communities and "arts groups." But it appears that a project is still in the works, and actually much further along than we had believed.
Warner Bros has announced that they will be releasing A Very Harold & Kumar Christmas in theaters on November 5th 2010.
No plot information has been released, but one can only imagine that it involves a pot-infused adventure on the night before Christmas. I wasn't impressed by the last movie, as it traded most of the clever racial social satire of the original film for cheap political jokes and a bad Bush impersonator. But I love Christmas movies, and a Harold and Kumar Christmas adventure sounds like it has tons of potential. Kal Penn and John Cho are obviously expected to reprise their roles.
The studio has also nailed a date down for George Miller's sequel to Happy Feet which we first learned about in August of last year. The movie, tentatively titled Happy Feet 2 in 3D will hit theaters on November 18th 2011. Hopefully they leave the live-action human characters out of the next installment.
source: BOM