Bradley Cooper Close To Being Cast As The Green Lantern?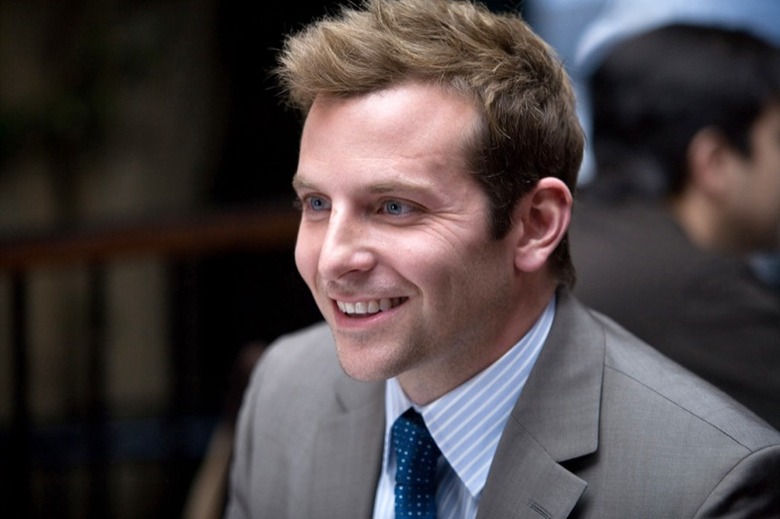 Over the last year, many names have been batted around for the title role in The Green Lantern, including Star Trek's Chris Pine and dorm-poster staple Ryan Gosling. According to a very confident-sounding Drew at HitFix, actor Bradley Cooper is now closer than any other dude to being a lock for the DC superhero and planned film franchise.
Those who pay attention to summer-buzz know that Cooper is lined-up for a breakout performance in June's The Hangover, an R-rated comedy from Todd Phillips that is testing through the friggin' roof. We've been predicting major things for the film for months. Moreover, a sequel has already been greenlit, which is quite rare for the genre. In the past, Cooper has done a lot of TV work (Alias, Kitchen Confidential, Nip/Tuck) and appeared in films like Yes Man. He's a likable actor who seems geared for bigger "everyman"-type roles. But is he the ideal choice to play Hal Jordan? Commenters, mount up.
After Martin Campbell (Casino Royale) signed on to direct, Warner Bros. announced a $150 million budget for The Green Lantern, with shooting still set for July in Sydney, Australia. It's obviously a decisive step for DC/WB coming off The Dark Knight, and it'll be interesting to see how "serious" they go. With a face that will soon be more associated with comedy than action, we'll be sure to update if Cooper becomes officially attached.