Terminator Salvation Advance Screenings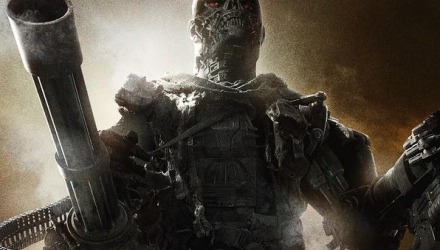 Warner Bros is giving away VIP passes (no waiting in line) for a series of advance screenings of Terminator Salvation on May 18th and 19th. Click here for a list of cities.  To enter to win, you must fill in a forms on 43Kix.com or text SALVATION and your zip code to 43549 (example text: SALVATION 91505). You will receive a text message with a link that is unique to your entry. You can forward the text containing the link to your friends, family or whoever you think will help you win. The more times people click on that link, the more entries into the contest you will get.
The contest will end on Wednesday 5/13 @ 11:59pm PDT. Exclusive VIP winners will be randomly chosen out of all eligible entries within a 30 mile radius of each theater and notified via text on Thursday 5/14 or Friday 5/15 with further instructions. The prize for the winner will consist of two (2) VIP seats held until thirty (30) minutes before the start of the screening. 43KIX is spam free and does not charge for text messages, but standard rates may apply, consult your wireless plan.