Alex Litvak Penning Predators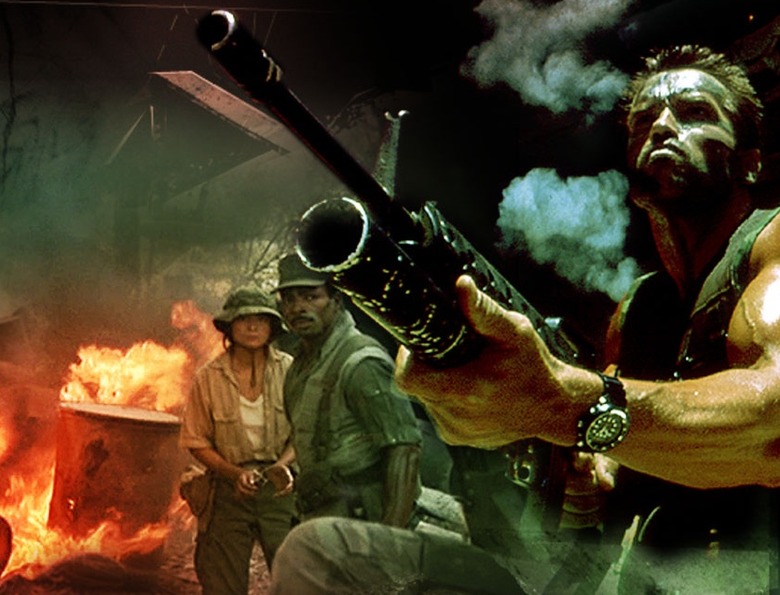 It doesn't seem entirely unlikely that Robert Rodriguez's old Predators pitch was pulled out of the mothballs and dusted down simply because 20th Century Fox wanted something of its kind on the fast track. Just a couple of weeks after the first signs of life on the project and we already know when the film is going to hit the big screen (for those looking to mark their datebooks, that's July 9, 2010 – but do use a pencil) though we don't know who is going to be directing.
According to Bloody Disgusting, however, we can now also identify the screenwriter. They've scooped the news that Alex Litvak, co-author of the recently sold Medieval, is set up on Predators penmanship duty.
I can remember the first time I discussed Rodriguez' original involvement with the series – but only just. Such a long time ago – some of you will have still been in diapers, I think. Now Mr. Rodriguez seems to be taking the role of overseer, setting up the shoot at his Troublemaker studios and promising (some might say threatening) to occasionally jump in and operate a few shots himself.
Actually, I think Rodriguez is a better cameraman than he is anything else – and I don't mean that as a criticism of his directing or writing at all. If you look at how he manages to grab so much coverage on the fly and for each shot to actually look pretty decent, you'll see that he's a very fast and intuitive operator. He'd be an asset to most productions, I believe.
Having had a look at the screenplay for Medieval, I've got to say I'm not that impressed. It is credited to Litvak alongside Mike Finch, so the blame can't be clearly apportioned, but there's quite a few lumps in this particular bowl of custard. The premise is fun, there's no doubt of that, but that's not really relevant to the Predators case where, as far as we know, the basic set up has already been carved in stone.
Litvak is also, I recall, rewriting The Akula Job aka Akula for Darren Lynn Bousman... though there's nothing much to report there. Move along!