New Footage From Disney's The Princess And The Frog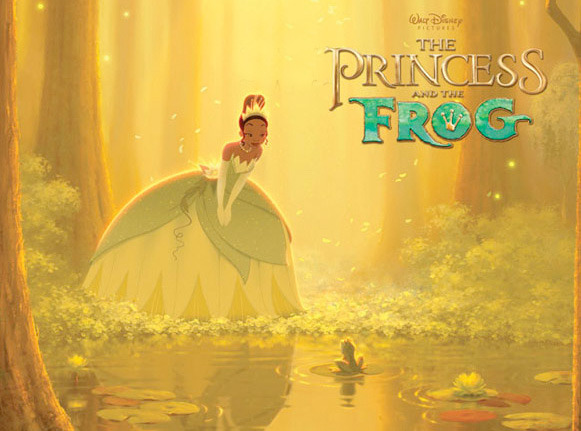 Frogless has uploaded a clip from the television show/special Backlot Buzz which has John Lasseter talking about and showing clips from Disney's upcoming return to hand drawn animation, The Princess and the Frog. The footage includes a bunch of new never-before seen footage, including our first real look at the film's villain. At the end of the clip Lasseter says that "To actually see a hand-drawn animation this well done is like seeing something brand-new again." I definitely agree. After the last decade of mostly computer animated films, this return to classic-Disney hand-drawn animation feels so new and magical. Watch the footage embedded after the jump.
Walt Disney Animation Studios presents the musical THE PRINCESS AND THE FROG, an animated comedy set in the great city of New Orleans. From the creators of "The Little Mermaid" and "Aladdin" comes a modern twist on a classic tale, featuring a beautiful girl named Tiana (ANIKA NONI ROSE), a frog prince who desperately wants to be human again, and a fateful kiss that leads them both on a hilarious adventure through the mystical bayous of Louisiana. THE PRINCESS AND THE FROG marks the return to hand-drawn animation from the revered team of John Musker and Ron Clements, with music by Oscar-winning composer Randy Newman ("Monsters, Inc.," "Cars," "Toy Story"). The voice cast includes Anika Noni Rose, John Goodman, Keith David, Jim Cummings, and Jenifer Lewis.
Disney is releasing The Princess and the Frog with a limited run in New York and LA starting on November 25th, followed by a wide release on December 11th.