Page 2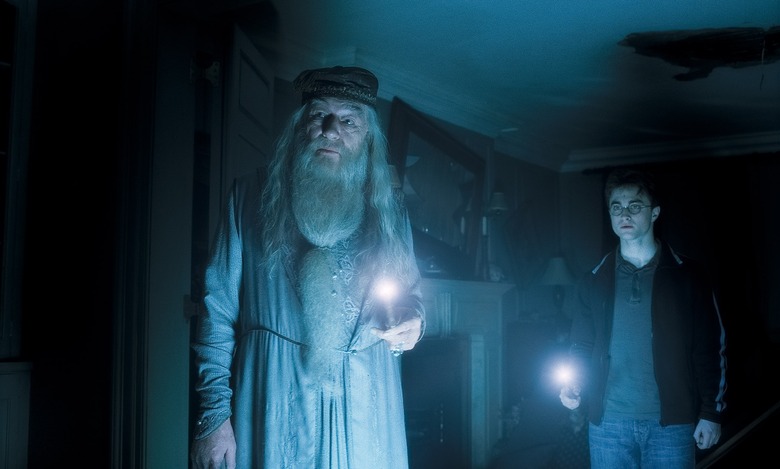 Warner Bros has sent us a high resolution version of the Harry Potter and the Half Blood Prince photo that appeared in the Los Angeles Times.
31 news tidbits not fit for the front page, available after the jump.
Fox has already ordered a second season of the upcoming Family Guy spin-off Cleveland. [comingsoon]
The Alamo Drafthouse is taking the Air Sex Championships on the road to fifteen U.S. cities.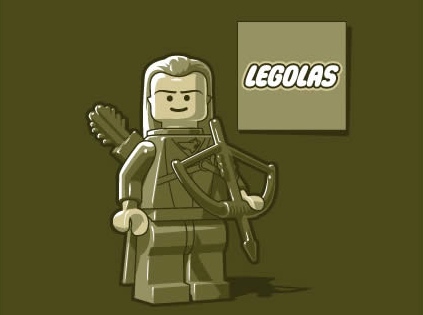 /Film reader Jeremy S sent me over this hilarious Lord of the Rings t-shirt parody design LEGOlas. [pampling]
Kevin Smith has confirmed that Eliza Dushku is now on twitter under the nickname @ElizaPatricia. Also, Ethan Suplee at @ethansuplee , and Jason Mewes at @JayMewes .
The movie trailer for the American release of Miyazaki's Ponyo will hit theaters over July 4th weekend, possibly in front of Fox's Ice Age: Dawn of the Dinosaurs. [Frank Marshall]
Spock and Kirk interview each other on MySpace's Artist on Artist. Chris Pine talks about getting booed at Comic Con. And Zachary Quinto talks about having the giggles on the set of Star Trek.
Wanted screenwriter Chris Morgan tells MTV that he's still involved in the sequel, Wanted 2: "We knew we wanted to do 'Wanted 2,' so we started developing a take and came up with a story that's pretty good and develops the characters. But in the process of developing it, I also had commitments to 'Gears of War' and the samurai movie I'm doing at Universal. Evan is going to go ahead and write the story that we came up with and I'm probably going to come on later."
On Time.com , Star Trek writers Alex Kurtzman and Roberto Orci show Rebecca Keegan and Emily Poenisch how to go boldly into screenwriting.
Lizzy Caplan, Crispin Glover and Sebastian Stan has joined the cast of the time-travel comedy Hot Tub Time Machine. [THR]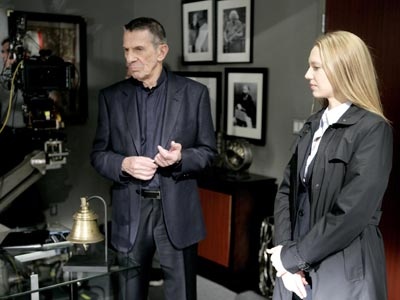 Entertainment Weekly has a first look at Leonard Nimoy in the season finale of Fringe.Mark Mothersbaugh tells Yahoo that Drew Barrymore fired him from scoring her directorial debut Whip It! after two weeks of work. [playlist]FirstShowing wonders if Charlie Kaufman's Synecdoche New York is an unintentional rip off of Fellini's 8 1/2.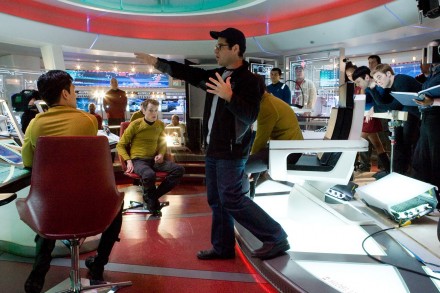 Io9 has some great behind the scenes shots from JJ Abrams Star Trek.
The opening sequence of Rian Johnson's The Brothers Bloom is now available on YouTube for International readers who were unable to watch the Hulu exclusive.
LEGO is selling the Star Wars Ultimate Collector's Millennium Falcon at 25% off, which is still a lot of money — $374.99.Kevin Smith is going to shoot A Couple of Dicks using Super 35, and in 2.35 widescreen. [twitter]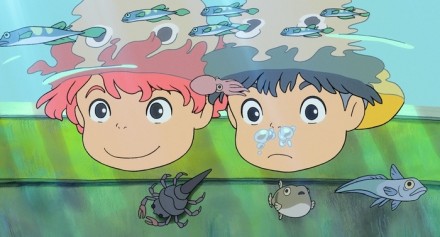 DVDForum has eight new photos from Miyazaki's Ponyo.X-Men star Halle Berry tells WENN that she would like to see an X-Men spin-off featuring Storm: "I think that would be great," says Berry. "Storm deserves her own movie — if I can still fit into the suit."Michael Moore's yet-to-be-titled new documentary will hit theaters before the end of 2009. [variety]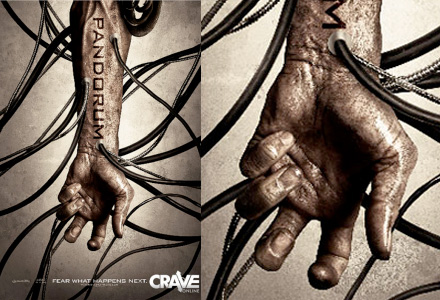 CraveOnline has a new poster for the sci-fi horror thriller Pandorum.ScreenCrave takes a look at the top 6 obsessed woman in cinema history.Forces of Geek takes a look at 15 Legendary Unproduced screenplays.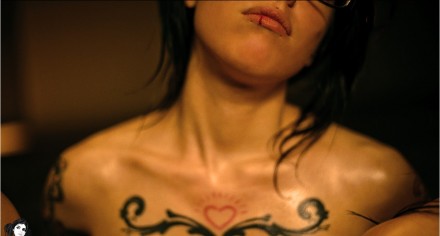 Suicide Girls are celebrating this year's tenth anniversary of Fight Club with a totally NSFW Fight Club-inspired photo shoot.Kenneth Branagh tells IGN that he plans to go into production on Marvel's Thor in January 2010.11 Points has a great article on 11 predictions that Back to the Future Part II got right. Thanks to /Film reader Ranjit R for the tip.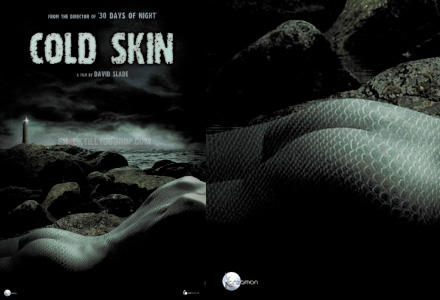 Shock has the first movie poster for David Slade's psychological thriller Cold Skin.Fox Searchlight has created a website that lets visitors add their photos to a customized poster for (500) Days of Summer.
Fox has renewed Fringe for a second season, with a full 22-episode order. [scifi]
Oh no, this is dangerous... Someone has actually created homemade Wolverine claws, "complete with a mechanism that releases the blades when he flexes his biceps." [Gizmodo]
AMC has delayed the return of Mad Men until August. [AMC]
Advance tickets to Terminator Salvation are now available.