Live-Action Blood: The Last Vampire Coming To The U.S. Via Sony, New Trailer Is A Must Watch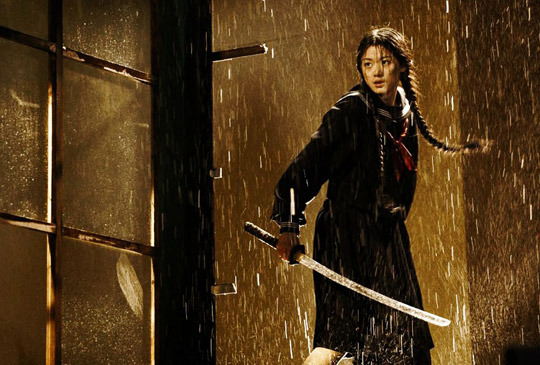 Blood: The Last Vampire was a significant anime milestone for two reasons; one, because it was one of the first anime films produced for an English voice track (a move that was directly aimed at making it more palatable for overseas markets), but also, because it was one of the first anime features to be completely digitally animated. There was little surprise when an English live action remake was announced, and given that the original film was more an exercise in style than an anime classic, it's also not the sort of thing that diehard fans would nitpick too much. This was a remake practically begging to be made.
Brendon's already given us a first look at the remake when he covered the first Japanese trailer a few months ago, but now we have a few status updates on the project. First is the unsurprising news that the film's North American rights have been picked up by Sony, with U.S. theatrical distribution this summer by Samuel Goldwyn Films.
Also, I came across a newer trailer for the film on Japanator that makes me all sorts of excited for this project.
Judging by the dialog, this film won't end up winning any awards for writing—but for loads of vampire ass-kicking, definitely. I'm loving the style of the film, and anything with Corey Yuen choreogaphy is worth at least one viewing in my opinion. Director Chris Nahon was responsible for one of the few entertaining English Jet Li films with Kiss of the Dragon, and I've also heard good things about his sophomore effort Empire of the Wolves. I'm getting a huge Blade 2 meets Azumi vibe from this film, which is a big plus for me.
Source: Screen Daily via Japanator
Discuss: Is this trailer working for you as much as it does for me? Does it seem oddly fitting that they cast Gianna Jun from My Sassy Girl as Saya?