Gwyneth Paltrow Gets Kinky In Iron Man 2?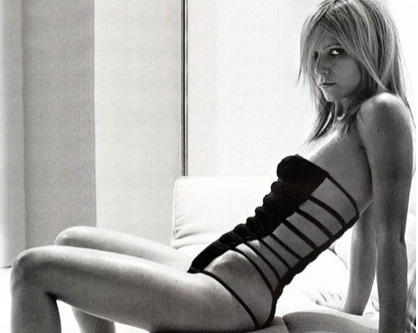 If there's one thing you need to know about 'certain' British newspapers its that they like their sources anonymous and, at least half of the time I suspect, completely non existent. Bear that in mind as you consider this oddity from The Daily Mail – even though this one actually seems to have some basis in reality to me.
This weekend, Mail journalist Kate Nicholl has milked an entire piece from the fact that Gwyneth Paltrow has been visiting the gym. Even worse, she's tricked me into doing the same thing. According to Nicholl, Paltrow was working out in order to "make sure she was in perfect shape for a risqué scene in the movie Iron Man 2."
The Mail's description of this utterly crazy sounding "risqué scene" after the break, so that those afraid of spoilers can steer clear. And, actually, I think I know just how it might be true, and might be a little spoiler too...
Okay, here's the Mail again:
Gwyneth, who returns as Iron Man's pretty PA Pepper Potts, filmed the sexy scene alongside Robert Downey Jr, who plays Iron Man. 'Iron Man imagines Pepper in a dominatrix outfit,' says a source. 'Gwyneth had to be filmed in a very revealing black leather corset complete with a bullwhip.'
I thought I'd ask Rich Johnston of Lying in the Gutters (he who knows comics better than anybody I know, or probably can even imagine) to confirm what had struck me as immediately obvious: that even if this scene was filmed and even if it will be in the film, it doesn't really tell us anything about the plot or where the film might be going overall.
And... in the course of the conversation, a few key points came to light. First of all, Mickey Rourke is apparently playing the character Blacklash. He has whips – so that might be where that imagery comes from and enters Stark's imagination. Secondly, that Scarlett Johansson is supposedly playing the Black Widow as a rather forthright and, might I say, domineering character – so enter Ms. J to take care of that too.
Are we to assume Tony would like Pepper to be more like the Black Widow in the bedroom? Sounds like it. And it confirms that Mickey Rourke will be bringing the whips to play, I reckon.
This could be a rather icky scenario if handled badly but I think we can trust Favreau and team to be taking care in the minefield of potentially yawnsome sexual stereotyping.