Must Watch: Movie Trailer For The Indonesian Martial Arts Film Merantau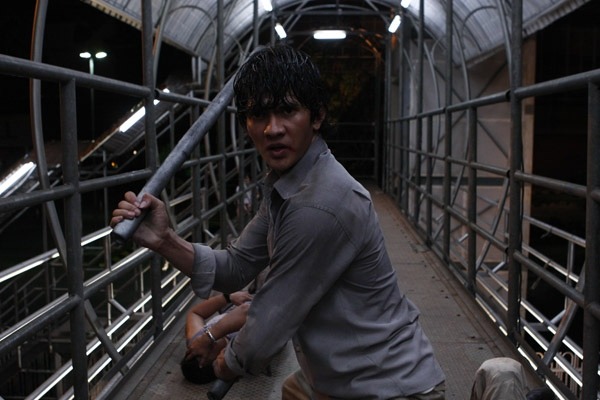 I wasn't planning on doing any work over the weekend, but then I received an email from our friends at Twitch telling us to check out the official trailer for Merantau, the first Indonesian martial arts film to be produced in almost a quarter of a century. Todd Brown thinks this film "has a fighting chance of being the next Ong Bak", and after watching the trailer, I have to agree. If you're a fan of kick ass martial arts movie, watch the trailer now, embedded after the jump. The action doesn't get started until about half way in, but the wait is worth it.
Official Plot Synopsis: "In Minangkabau, West Sumatera, Yuda a skilled practitioner of Silat Harimau is in the final preparations to begin his "Merantau" a century's old rites-of-passage to be carried out by the community's young men that will see him leave the comforts of his idyllic farming village and make a name for himself in the bustling city of Jakarta. After a series of setbacks leave Yuda homeless and uncertain about his new future, a chance encounter results in him defending the orphaned Astri from becoming the latest victim of a European human trafficking ring led by the wildly psychotic, Ratger and his right-hand man Luc. With Ratger injured in the melee and seeking both his "merchandise" and bloody retribution, Yuda's introduction to the city is a baptism of fire as he is forced to go on the run with Astri and her younger brother Adit as all the pimps and gangsters that inhabit the night hound the streets chasing their every step. With escape seemingly beyond their grasp, Yuda has no choice but to face his attackers in an adrenaline charged, jaw-dropping finale."
Also, check out some of the teaser posters from the movie below.