Eclipse Director David Slade On Twilight - "Just Shoot Me"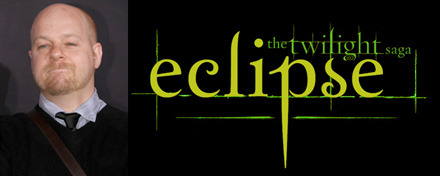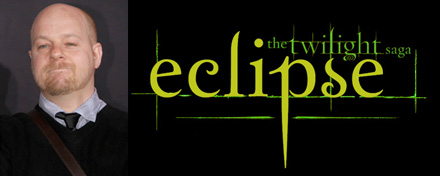 When Peter compiled his epic and useful list of directors, actors and screenwriters plugged into Twitter, one of those included was Hard Candyman David Slade. Today, however, it seems like Slade's Twitter account has been deleted, which is a crying shame. Besides the loss of an interesting tweeter, another of the reasons this is unfortunate is that the deletion covers Slade's tracks a little and hides a rather amusing little attack he launched on the Twilight franchise.
That being the very same Twilight franchise Slade has subsequently signed up to, and for which he will be directing the third installment, Eclipse. Oops.
So, the original Tweet might be gone but after the break we have audio of Slade ripping into Twilight and, if nothing else, its quite funny stuff... and I can't help wondering what Summit Entertainment, the Twilight cast and Stephenie Meyer think about it?
This clip comes from the BDK movie show on WJFK in Washington DC. The show goes out every Friday night from 7p to 10pm EST and has featured me as a guest now a couple of times, and I'll be back this Friday the 8th May too. Slade came up in conversation during last night's show and the show's host, Kevin McCarthy promised to dig up this gem from their archives. With Kevin's blessing we present the clip here for you now:
And for those of you who can't listen at the moment, here's my best transcript:
...and so yesterday we were trying to find a movie to see and we'd seen all the good ones, you know, and there was nothing really coming out this weekend that we really fancied at all and having directed a vampire film and really gone for something completely different to the kind of romantic, you know, repressed hormone teen vampire movie we really weren't interested in seeing Twilight but a lot of people said lets go so I wrote -
"Twilight drunk? No, not even drunk. Twilight on acid? No, not even on acid? Twilight at gun point? Just shoot me."
[That's like] a poem in a way [...] at this point excites me even though people think I'm a really violent and unpleasant person I actually do have this romantic violent side to me. Maybe I should have seen Twilight.
The full Slade interview can be downloaded in one, two mp3s. If you enjoyed that, the remainder of the BDK archive is online and perhaps you might want to sift through it and see what other gems you might uncover.