New Video Blogs: Scott Pilgrim And The Expendables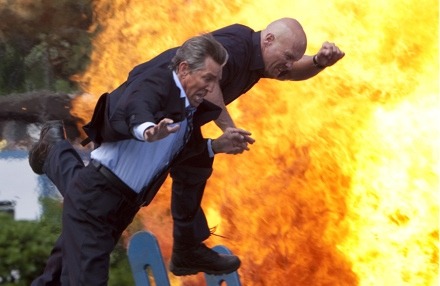 Edgar Wright has posted a third video blog from the set of Scott Pilgrim vs. The World. We get to see the excitement and pain of an On Location shoot, where the production has filled a scene with fake snow.
And over on The Expendables blog, a new behind the scenes video has been posted which shows Sylvester Stallone blocking a scene where he fires off a gun, and later watching a shot with Stone Cold Steve Austin and Eric Roberts jumping out of the way of a huge fireball explosion (we posted a photo of this a couple weeks back). The video ends on a cliffhanger after Stallone gets attacked on the streets by fan.
Check out both videos after the jump.